Archives
State Archives of Florida
The State Archives of Florida collects, preserves and makes available for research the historically significant records of the state, as well as private manuscripts, local government records, photographs and other materials that complement the official state records.
Anyone interested in learning about Florida history, government and people through original records can use our collections and resources.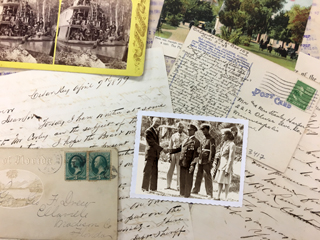 What's in the Archives and how to use our resources.
Maps, directions, contact information and how to prepare for your visit.
Digitized historical photographs, documents, audio and video.
Learn how to donate old family photos, records and papers.
Tips for storing and protecting your papers and photographs.
Information for agencies and attorneys.