Flag and Seal Protocol
The State Flag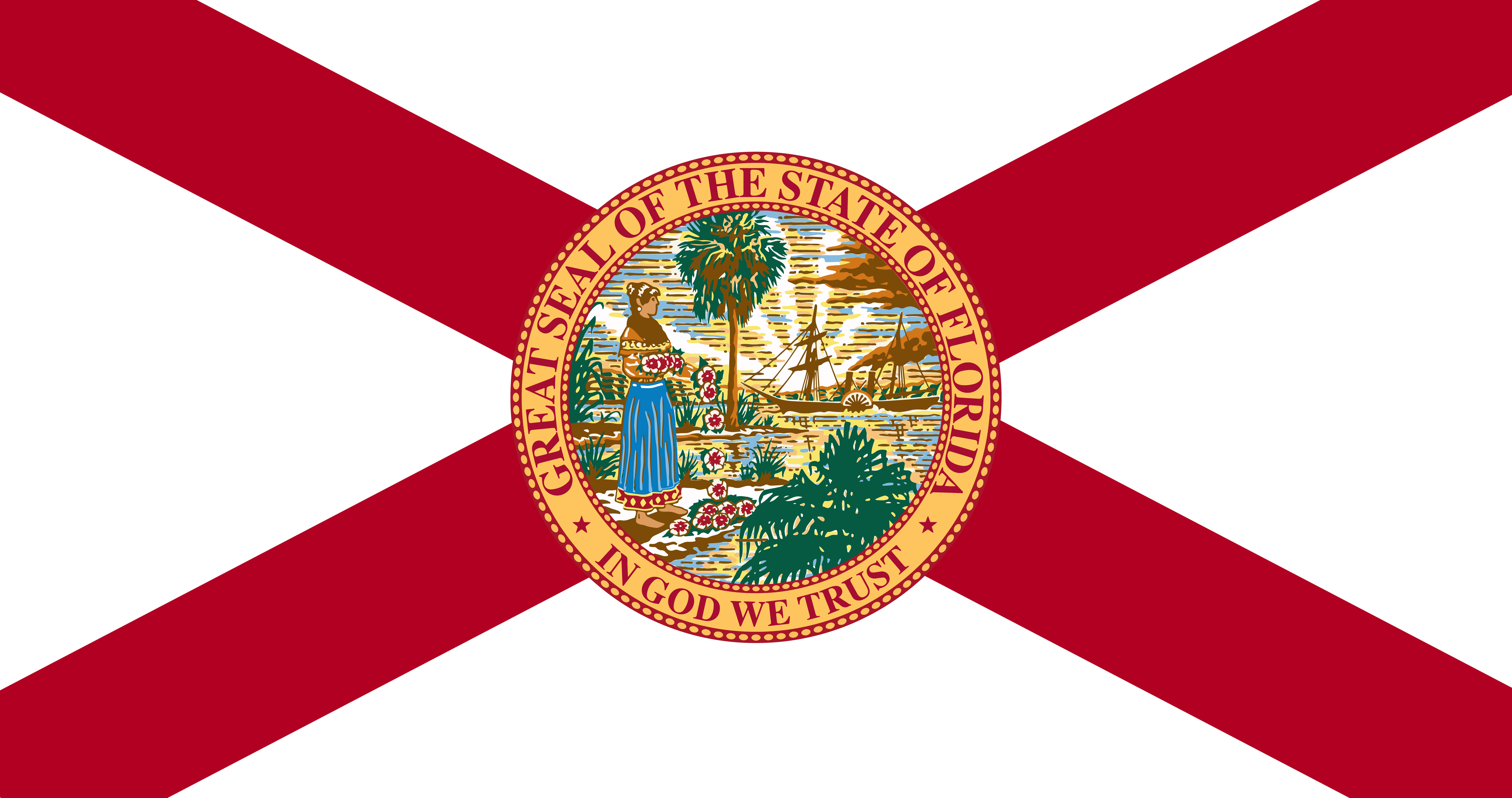 Flag Protocols and Display Online Reference - Learn to display and respect your flag.
A Message from the Secretary
Wherever I go in Florida, I am proud to see the American and Florida flags flying in front of homes, businesses, schools, and government buildings. Flags are a powerful symbol of our freedom and should always be displayed with the utmost respect.
As Florida's Secretary of State and State Protocol Officer, I am honored to provide you with information about properly displaying the flag when expressing your national and state pride. On the Florida Department of State's 'Flag Protocols and Display' page, you can find many of the customs, traditions, and laws surrounding flag display. All the material was checked for accuracy by the Institute of Heraldry of the United States Army.
This is a valuable resource for anyone who wants to show proper respect to the flag and treat it with dignity. It addresses many of your questions about the numerous scenarios you may encounter when planning a flag display. It is also a great source of information to learn about the occasions to salute the flag, and designated dates when the flag should especially be flown.
Since our nation's founding, our flag has been a celebrated emblem of American values. When you fly the flag, you are not only demonstrating your patriotism, but you are also honoring those who dedicated their lives to building this nation and those who gave their lives to defend it. I hope this guide brings you a newfound appreciation for our flag and the republic for which it stands.
Thank you.
For More Information
View all of Florida's Historic Flags.
Purchase an Official Florida Flag
Flags can be purchased from the Museum of Florida's History Shop. Contact Florida's History Shop at 850.245.6396, or at floridashistoryshop.com.
Great Seal of the State of Florida
Learn about the history of the Florida State Seal and request to use the Seal.
In 1985, Secretary of State George Firestone presented the revised Great Seal of the State of Florida to the Governor and the Cabinet. The previous State Seal had several errors which were corrected in the 1985 Seal. This revised Seal has a Seminole Indian woman rather than a Western Plains Indian, the steamboat is more accurate, and the cocoa palm has been changed to a sabal palm as the Legislature prescribed in 1970.