Florida Secretary of State Laurel M. Lee Announces Davie as Florida's Newest Certified Local Government
For Immediate Release
Friday, September 17, 2021
Florida Secretary of State Laurel M. Lee Announces Davie as Florida's Newest Certified Local Government
TALLAHASSEE, Fla. –
Secretary of State Laurel M. Lee announced today that the Town of Davie has been accepted to the Certified Local Government (CLG) program following certification by the National Park Service.
"I am pleased to welcome Davie as Florida's 80th Certified Local Government," said Secretary Laurel M. Lee. "The Town will now partner with the Division of Historical Resources to preserve resources associated with its historic agricultural industry, equestrian lifestyle, and rodeo events."
Davie joins a network of more than 2,000 Certified Local Governments in the United States. The town will now benefit from training and technical support provided by the Division of Historical Resources to enhance local historic preservation efforts of its unique historic and cultural resources. In order to become eligible for the Certified Local Government program, Davie passed a local historic preservation ordinance and assembled a qualified historic preservation commission. The CLG program encourages decision making about historic preservation at the local level with input from citizens and local government.
The Town of Davie is located in Broward County, Florida, just west of Ft. Lauderdale. Settlers from the Panama canal zone first named the area "Zona". The Town was later named "Davie" in honor of R.P. Davie, who was responsible for draining thousands of acres of swampland to make land suitable for agriculture. More modern conservation efforts succeeded in preserving the ancient "ridge" areas that are known to include archeological resources from the earlier native American presence. The Town maintains its historic and cultural ties to the past through its annual Orange Blossom Festival, annual rodeo events, and western themed downtown area. The certification of Davie as a Certified Local Government solidifies its mission to protect its unique historical, cultural and archaeological resources for future generations.
By joining the Certified Local Government program, Davie will now receive support in the form of training, technical assistance and grant funding to support the town's local historic preservation efforts.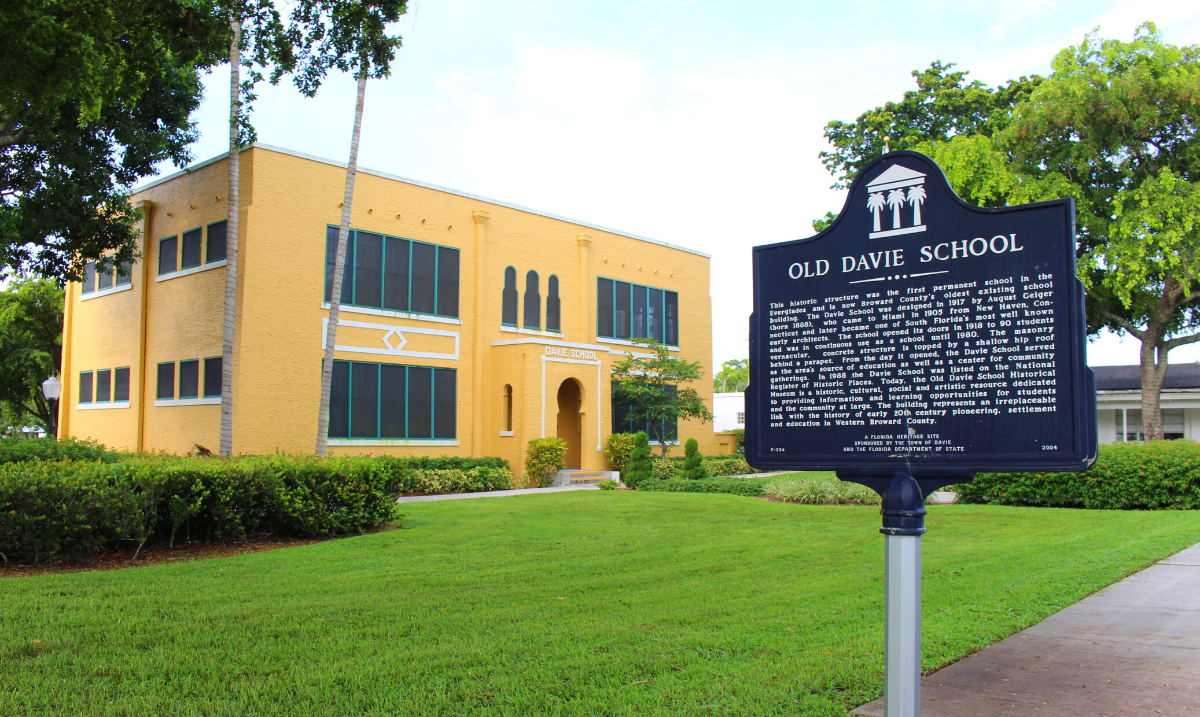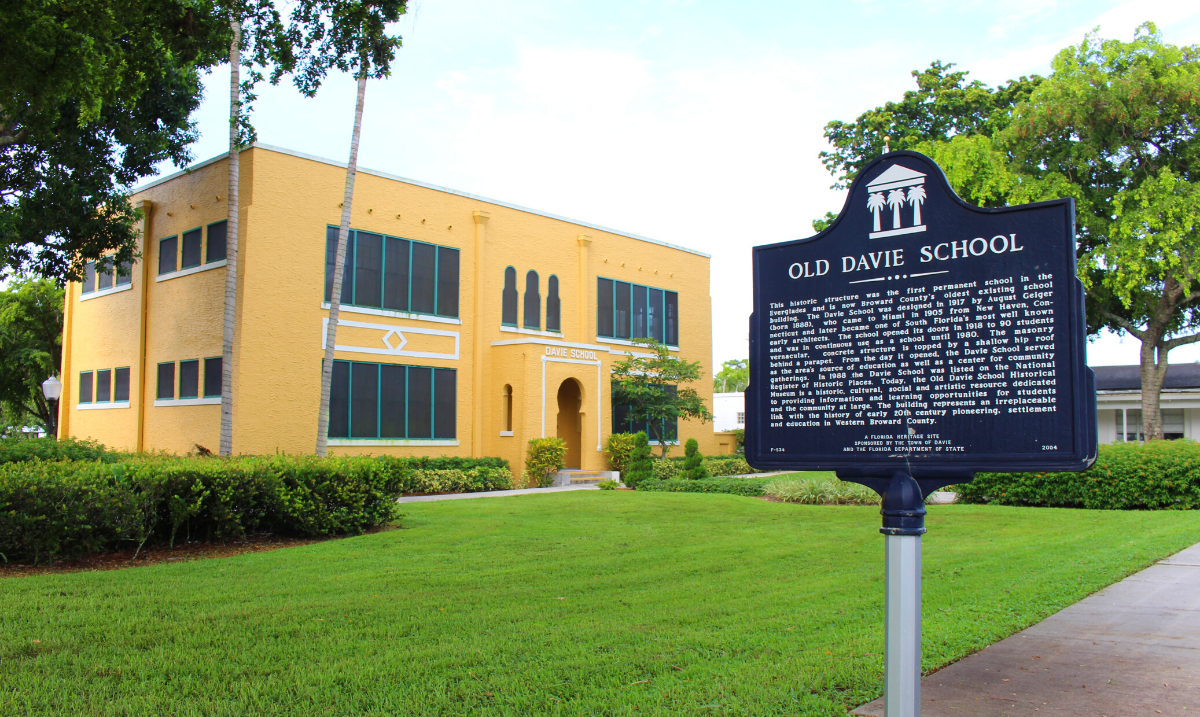 Built in 1918, The Davie School opened its doors to students of the Town. It served as a school, town hall, dance hall, Broward County School Board office space, and shelter during natural disasters, and is now a historical museum where visitors can experience Davie's culturally diverse past.
For more on Davie's historic preservation program, please visit: https://davie-fl.gov/1160/Historic-Preservation-Board.
###
About the Certified Local Government Program
The Certified Local Government (CLG) program was established in 1980 by the National Park Service and is administered in Florida by the Florida Department of State's Division of Historical Resources. The CLG Program links three levels of government—federal, state and local—into a preservation partnership for the identification, evaluation, and protection of historic and archaeological resources. Florida's CLGs (towns, cities, and counties) receive expert technical historic preservation assistance to guide them in the preservation efforts from the National Park Service, the Division of Historical Resources, and from Florida's other CLGs. This designation also gives CLGs access to historic preservation grant assistance available solely to CLGs. In order to become a CLG, local governments must be committed to enforcing local and state historic preservation laws and ensure the establishment of a professionally qualified historic preservation board. Nationally, more than 2,000 local governments participate in the CLG program. In Florida, 80 local governments have been designated as CLG. For more information, please visit: flheritage.com/preservation/clg.
About the Florida Department of State's Bureau of Historic Preservation
The Bureau of Historic Preservation (BHP) conducts historic preservation programs aimed at identifying, evaluating, preserving and interpreting the historic and cultural resources of the state. The Bureau manages the Florida Main Street Program, and under federal and state laws, oversees the National Register of Historic Places program for Florida, maintains an inventory of the state's historical resources in the Florida Master Site File, assists applicants in federal tax benefit and local government ad valorem tax relief programs for historic buildings, and reviews the impact that development projects may have on significant historic resources. For more information, visit flheritage.com/preservation.