PRESS RELEASE: Secretary Byrd Designates LaBelle Downtown Revitalization Corporation as the Florida Main Street Program of the Month
For Immediate Release
Friday, October 21, 2022
PRESS RELEASE: Secretary Byrd Designates LaBelle Downtown Revitalization Corporation as the Florida Main Street Program of the Month
TALLAHASSEE, Fla. –
Today, Secretary of State Cord Byrd announced that LaBelle Downtown Revitalization Corporation has been designated the Florida Main Street Program of the Month.
"I am pleased to designate LaBelle Downtown Revitalization Corporation as the Florida Main Street Program of the Month," said Secretary Byrd. "Their entrepreneurial spirit is evident in how they have consistently leveraged grant funds into projects that showcase the historic downtown and benefit the entire community."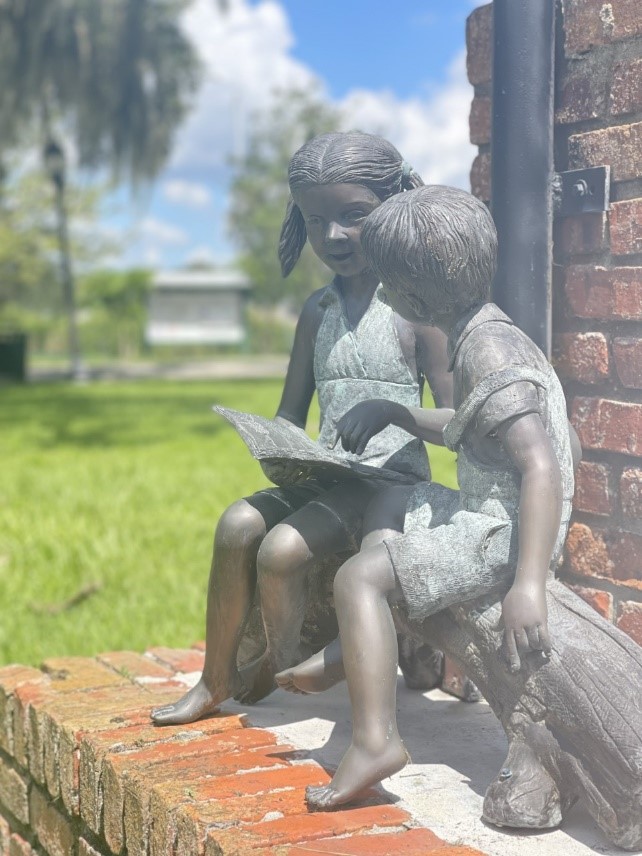 Photographs of recent improvements to Barron Park courtesy of LaBelle Downtown Revitalization Corporation.
Canopied with oak trees, you can find your way back to old Florida in the City of LaBelle. Through several collaborative projects, LaBelle Downtown Revitalization Corporation (LDRC) and the City of LaBelle have breathed new life into downtown, the heart of their community. These include a complete streetscape project featuring the installation of lighting, benches, and murals, allowing LaBelle's downtown district to become a walkable space for residents and visitors. With funding from a Small Matching Grant from the Department of State, Division of Historical Resources, LDRC designed a self-guided walking tour of downtown focusing on the time between the 1880s and 1930s. The tour also features bronze statues of children at play, which line the shaded streets. LDRC also obtained a Community Challenge Grant from AARP to install pavilions and seating in the City's treasured Barron Park along the Caloosahatchee River. The transformation happening around Downtown LaBelle shows the promise of growth while retaining small town charm.
LDRC is the driving force behind several annual events that foster a sense of place and entrepreneurship. Howl-O-Ween, Shop Downtown Outdoor Saturday Markets, Wharf Walk Artisan Weekend, and the infamous Smoke Under the Oaks Rib Fest occur during fall months and provide entertainment and fun for the whole family.
"Transplanting here from Ohio, I raised my daughters in LaBelle. Bringing up children in a small town is a priceless experience," said Kelly Boone, Executive Director of LDRC. "My goal has always been to create a space that youth can enjoy and want to stay in to watch their families grow. I feel that the volunteers that give their time to LDRC and the community have been instrumental in developing a vibrant downtown. Sitting under our oak trees makes one feel rooted and at home, no matter where you are from."
For more information on the LaBelle Downtown Revitalization Corporation, visit DowntownLaBelle.com.
To learn more about the Florida Main Street program, visit FloridaMainStreet.com or Facebook.com/FloridaMainStreet.
###
About Florida Main Street
Florida Main Street is a program administered by the Division of Historical Resources under the Florida Department of State, which currently oversees 57 communities throughout the state. By implementing the National Main Street Center's Four-Point Approach, Florida Main Street encourages economic development within the context of historic preservation through the revitalization of Florida's downtowns – the community's heart and soul.