For Immediate Release
Friday, November 17, 2023
PRESS RELEASE: The Grove Museum Hosts Annual Winter Open House
TALLAHASSEE, Fla. –
Secretary of State Cord Byrd invites the public to attend The Grove Museum's annual Winter Open House on Saturday, December 2, from 10:00 a.m. to 2:00 p.m. This year's event features a variety of free educational activities for visitors of all ages. Free hot spiced cider and treats will be available inside the museum, and a coffee cart will also be on-site with a variety of beverages for purchase. The historic Call-Collins House will be adorned in festive, seasonal décor.
"We are excited for the community to celebrate the holiday season with us at The Grove Museum," said Secretary of State Cord Byrd. "The Grove's Winter Open House gives us and our partner organizations the chance to showcase the great work we do in a festive and family-friendly atmosphere on the museum's grounds."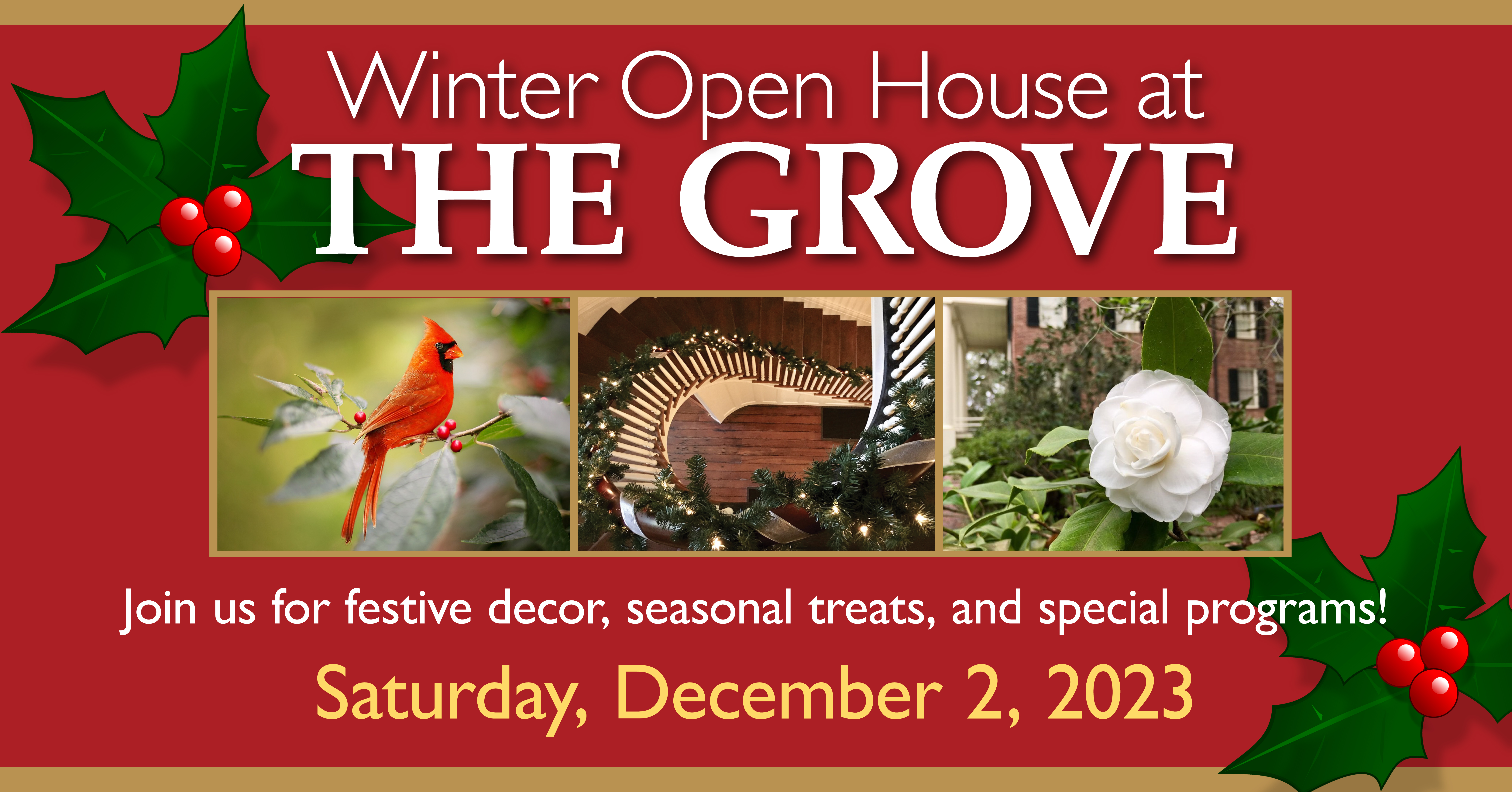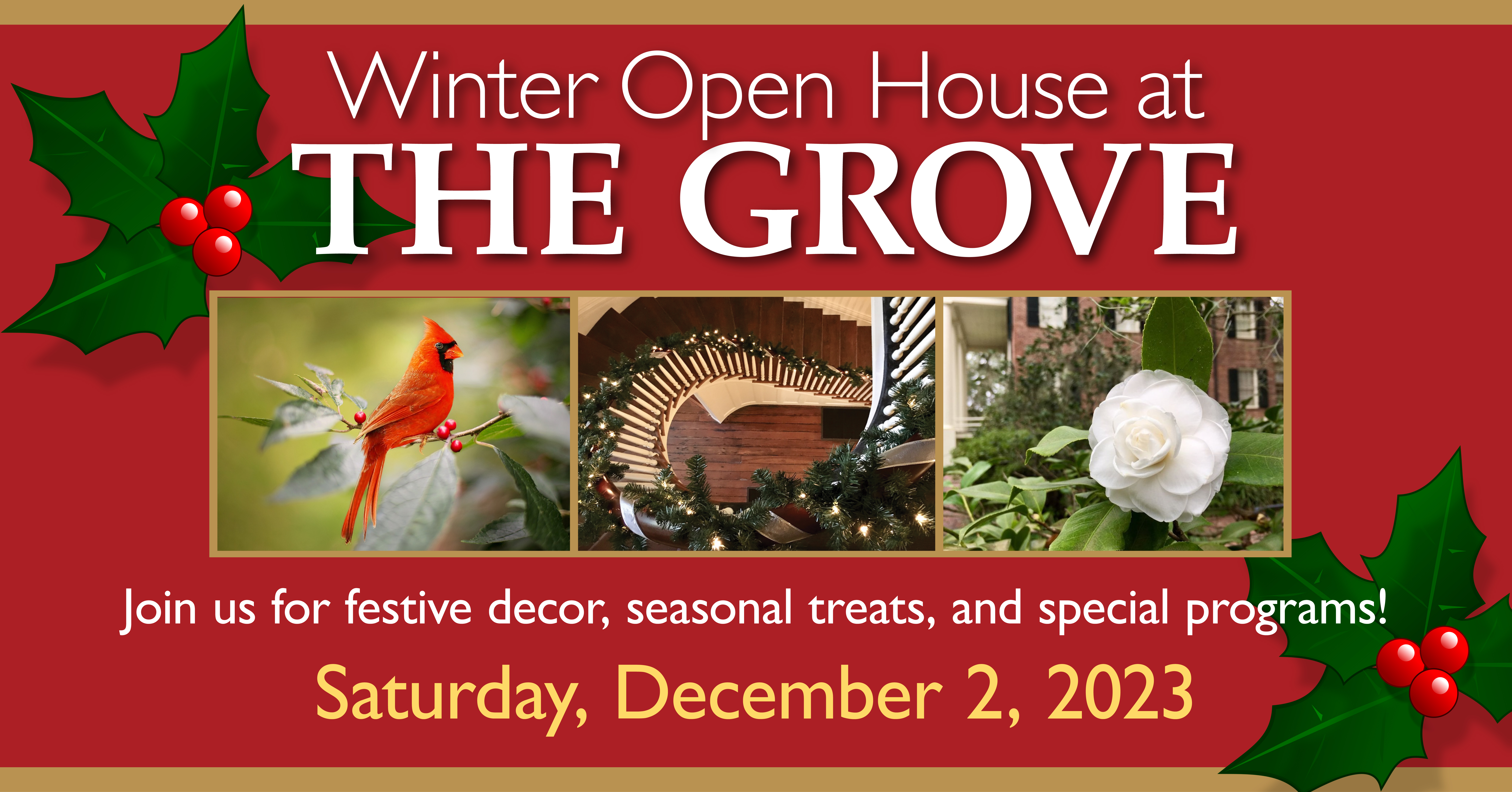 Highlights for this year's Winter Open House at The Grove Museum include:
The Frother's Daughter coffee cart on-site with delicious drinks available for purchase
Offerings of seasonal treats, including hot spiced cider and sweets
Outdoor activities and lawn games
Gallery guides throughout the Call-Collins House to provide information and answer questions
Information and hands-on activities provided by partner organizations onsite
###
About The Grove Museum
The mission of The Grove Museum is to preserve and interpret the Call-Collins House, its surrounding acreage, and its historical collections, in order to engage the public in dialogue about civil rights and American history. Built by enslaved craftspeople, the ca. 1840 Call-Collins House at The Grove is one of the best-preserved antebellum residences in Florida. Home to several generations of the Call and Collins families, most recently LeRoy and Mary Call Collins, the site was listed on the National Register of Historic Places in 1972. The house and 10.5-acre grounds underwent an award-winning rehabilitation under the leadership of the Florida Department of State and opened to the public in 2017 as The Grove Museum. For more information, including upcoming programs and hours of operation, visit: thegrovemuseum.com/.