The Knott House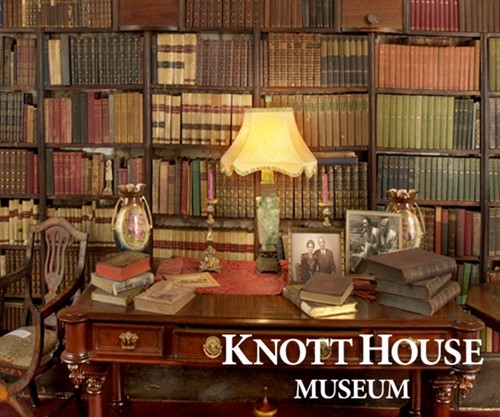 The house currently known as the Knott House was constructed in 1843, probably by George Proctor, a free black builder. Attorney Thomas Hagner and his bride Catherine Gamble became the home's first residents the following year.
Immediately after the Civil War ended, Union Brigadier General Edward M. McCook used the house as his temporary headquarters when he occupied Tallahassee. On May 20, 1865, McCook declared the Emancipation Proclamation to be in effect, thereby announcing freedom for all enslaved persons in the greater Tallahassee region. In 1883, a prominent local physician, Dr. George Betton, bought the house where he maintained an office.
In 1928, the Knott family acquired the house, added the large columns in front along with other renovations, and lived here until 1985. William Knott served the State of Florida for more than forty years as tax auditor, comptroller, and state treasurer. His wife Luella was a musician, a poet, and an advocate for social causes. Their home became known as "The House That Rhymes" because she adorned its Victorian-era furnishings with her poems that blended history and moral lessons with charm and wit.
With the death of the Knott's son Charlie in 1985, the Historic Tallahassee Preservation Board became the beneficiary, and after extensive renovations, the Knott House Museum opened to the public in 1992. Its administration was transferred to the Museum of Florida History in 1997.
Visit the website to learn more about the Knotts and see more images of the Knott House.
Group Programs are also available. Call 850- 922-2459 for information about school and scout programs.
LOCATION:
301 East Park Avenue
Tallahassee, FL 32301
850-922-2459
The Knott House Museum is currently closed while we work to preserve the historic interior, improve the visitor experience, and create new exhibits to engage the public. If you have comments or questions, please email [email protected]