Museum of Florida History
Museum of Florida History
The State Museum of Florida
Visit the Museum of Florida History website for information on programming, tours, collections, memberships, and more!
About the Museum of Florida History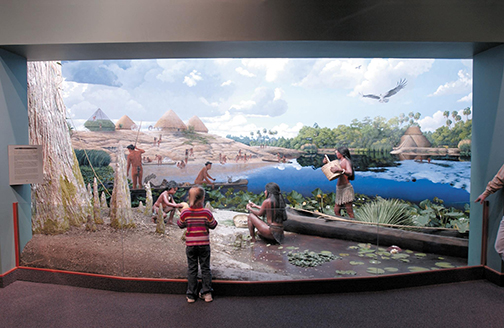 Opened in 1977, the Museum of Florida History collects, preserves, exhibits, and interprets evidence of past and present cultures in Florida, and promotes knowledge and appreciation of this heritage.
As the State's History Museum, it focuses on artifacts and eras unique to Florida's development and on roles that Floridians have played in national and global events.
Through exhibits, educational programs, research, and collections, the Museum reflects the ways that people have shaped and reacted to their cultural and natural environments.
The Museum of Florida History has been accredited by the American Alliance of Museums since 1986.
Florida's History Shop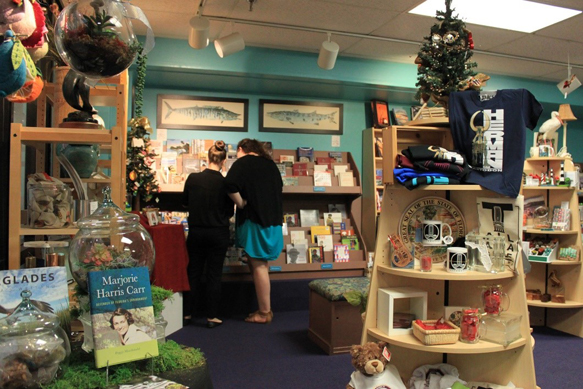 History Shops at the Main Gallery, Florida Historic Capitol Museum, and State Capitol provide ideal opportunities to purchase gifts for friends or mementos of your Florida vacation. Specializing in items related to Florida history and nature, the shops offer an outstanding selection of books, cards and posters, artwork and crafts, apparel, toys and games, and other souvenirs in all price ranges. They also feature merchandise relating to special exhibits and events. Many products, including those with the State Seal of Florida, are not sold elsewhere. Mail orders and major credit cards are accepted.
Hours of Operation
Museum Hours:
Monday—Friday               9:00 a.m.—4:30 p.m.
Saturday                       10:00 a.m.—4:30 p.m.
Sunday & Holidays                  Noon—4:30 p.m.
Closed on Thanksgiving Day and Christmas Day.
Admission to your State History Museum is free of charge; however, donations are appreciated. The suggested donation is $5 for adults and $1 for children.
Location
Museum of Florida History
R.A. Gray Building
500 South Bronough Street
Tallahassee, FL 32399-0250
850-245-6400