Howard M. Holley, Sr.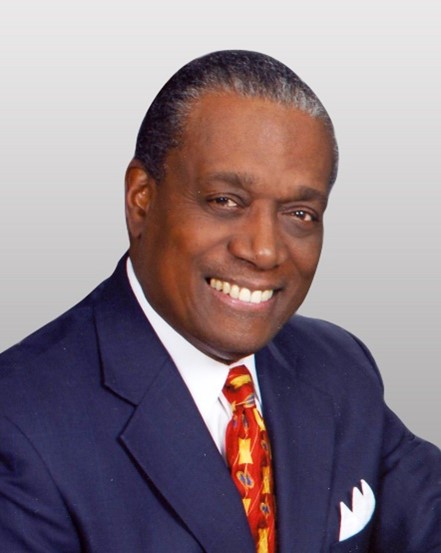 Howard M. Holley, Sr. is well known as a communications and marketing consultant and coach. He supports executives with innovative communication roadmaps, stakeholder relationship plans and market assessments for community colleges, HBCUs, non-profits and minority entrepreneurs.
Holley is also CEO and Publisher of TouchPoint Innovative Solutions, Inc. a communications, marketing and media firm that optimizes communication touch points and customer/community intimacy for its clients. Included in TouchPoint's media portfolio are EVOLVE Magazine, EVOLVE News, PARENT Magazines Florida, and Family Things To Do+ eNewsletter. TouchPoint also publishes custom and private magazines and newsletters for clients and non-profits across the country.
Howard is a former senior executive of the Xerox Corporation, having spent more than thirty-three years with the industry leader. In his Xerox career, Howard was district manager of San Diego/Las Vegas, director of global sales & management education at Xerox University and vice president of strategy and marketing for the government and education industries. He was also assigned to Shanghai as senior vice president & general manager for Xerox China's Enterpise Solutions Group. Howard later provided global leadership for the $1B Customer Communication Services consulting practice as senior vice president & general manager and a member of the Xerox global senior management team.
Holley's community service has included President of the Metropolitan Area Minority Employees of New York City, Vice Chair of Junior Achievement of San Diego, Vice Chair of the Urban League of Southwest Connecticut, Chair of the Daytona State College Foundation Board, Chair of the Foundation for Flagler's Future, and Advisory Committee Chair of the Palm Coast Arts Foundation. He is currently a founding member of the Board of the Flagler Tiger Bay Club, a member of the Rotary Club of Flagler County, and Board member for the Palm Coast-Flagler Regional Chamber of Commerce. He is also currently Chair of the Board and Co-Founder of the Coastal Entrepreneur and Innovation Institute. As part of his commitment to community service, Holley was a candidate for Flagler (FL) County Commissioner – District 2.
Howard Holley has received numerous honors, including the United Negro College Fund Excellence Award, Junior Achievement Chairman's Award, City of San Diego's Distinguished Leadership Award, the Black Women's Leadership Council Glass Ceiling Award, Xerox Corporation's Diversity Leadership Award and Individual Excellence Award, the Leadership Excellence Award from the National Association of Black Employees (NAME), and the Daytona State College Leadership Appreciation Award.
Howard Holley and his wife, Dr. Barbara C. Holley, live in Palm Coast, Florida.