Folklife Apprenticeship Program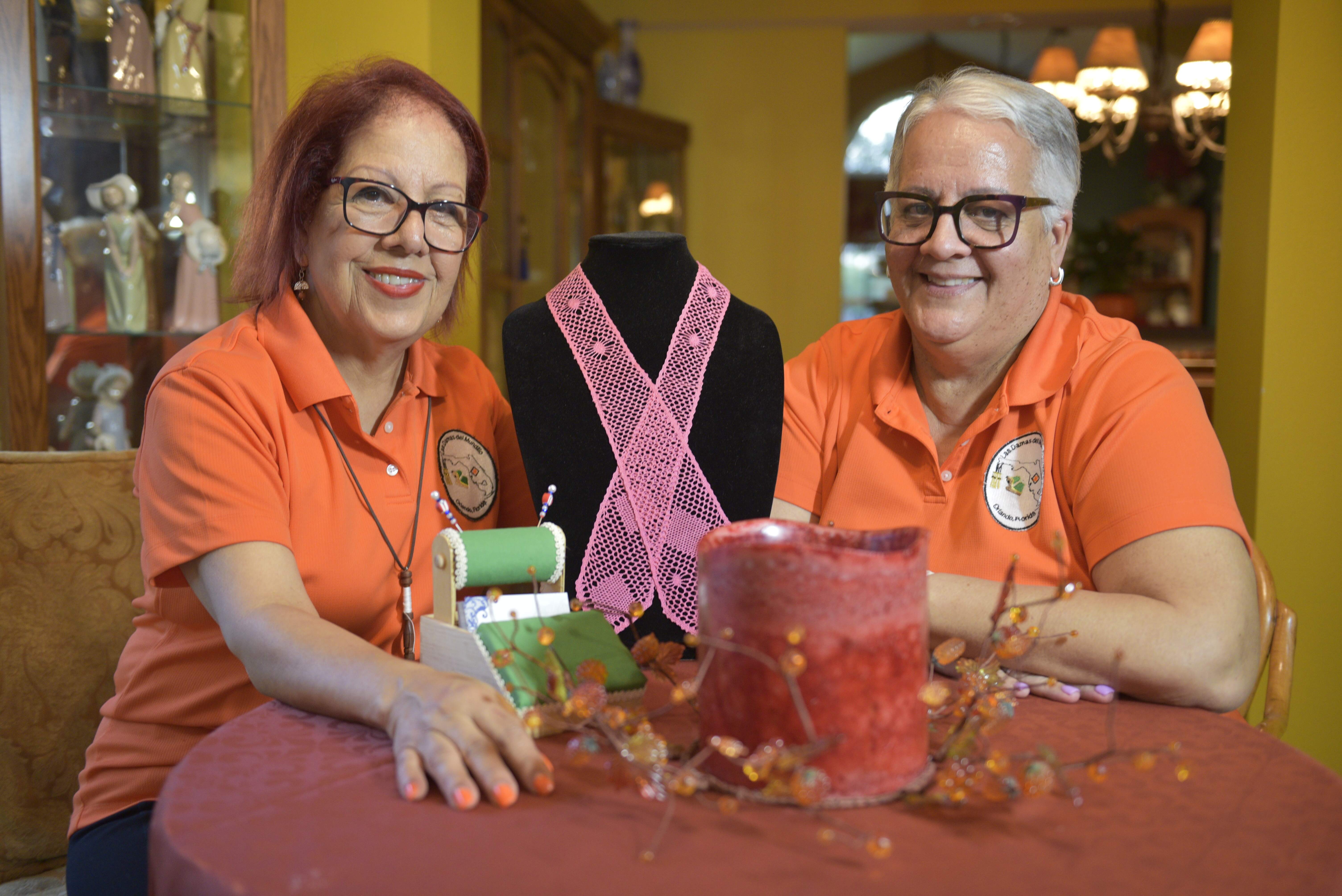 Master mundillo bobbin lacemaker Julia Belen Alverio and her apprentice Annie Garcia.
Photo by Dom Tartaglia.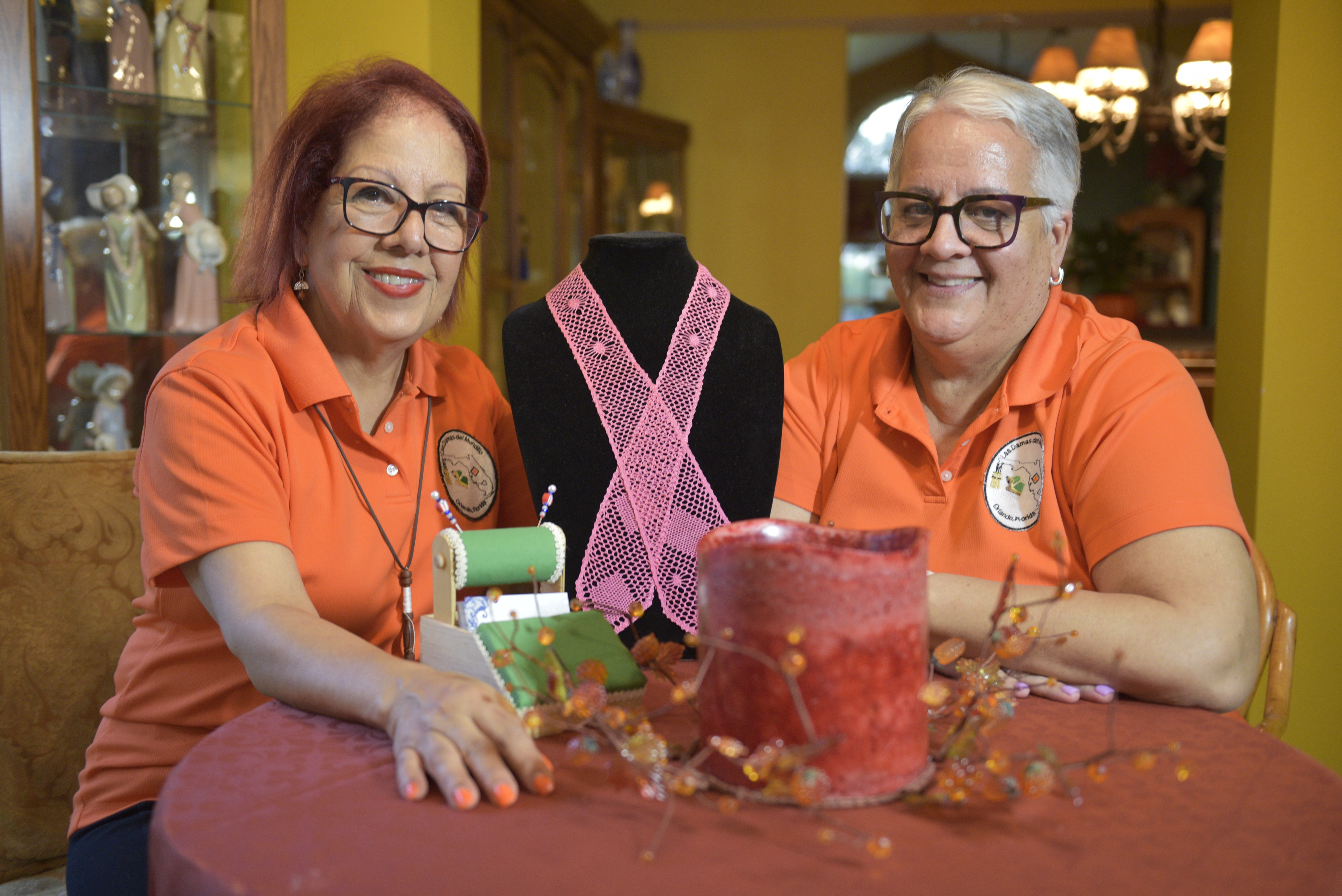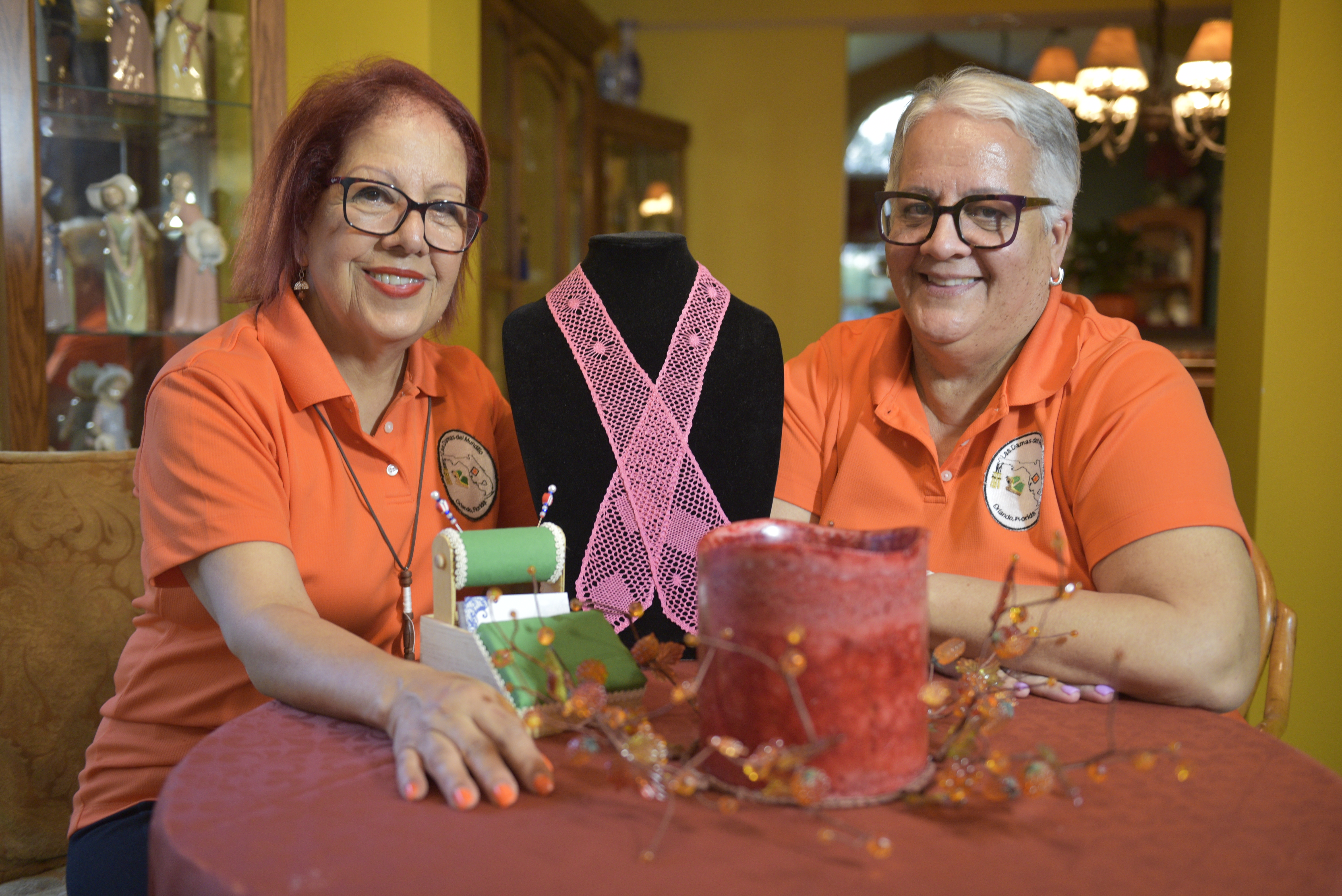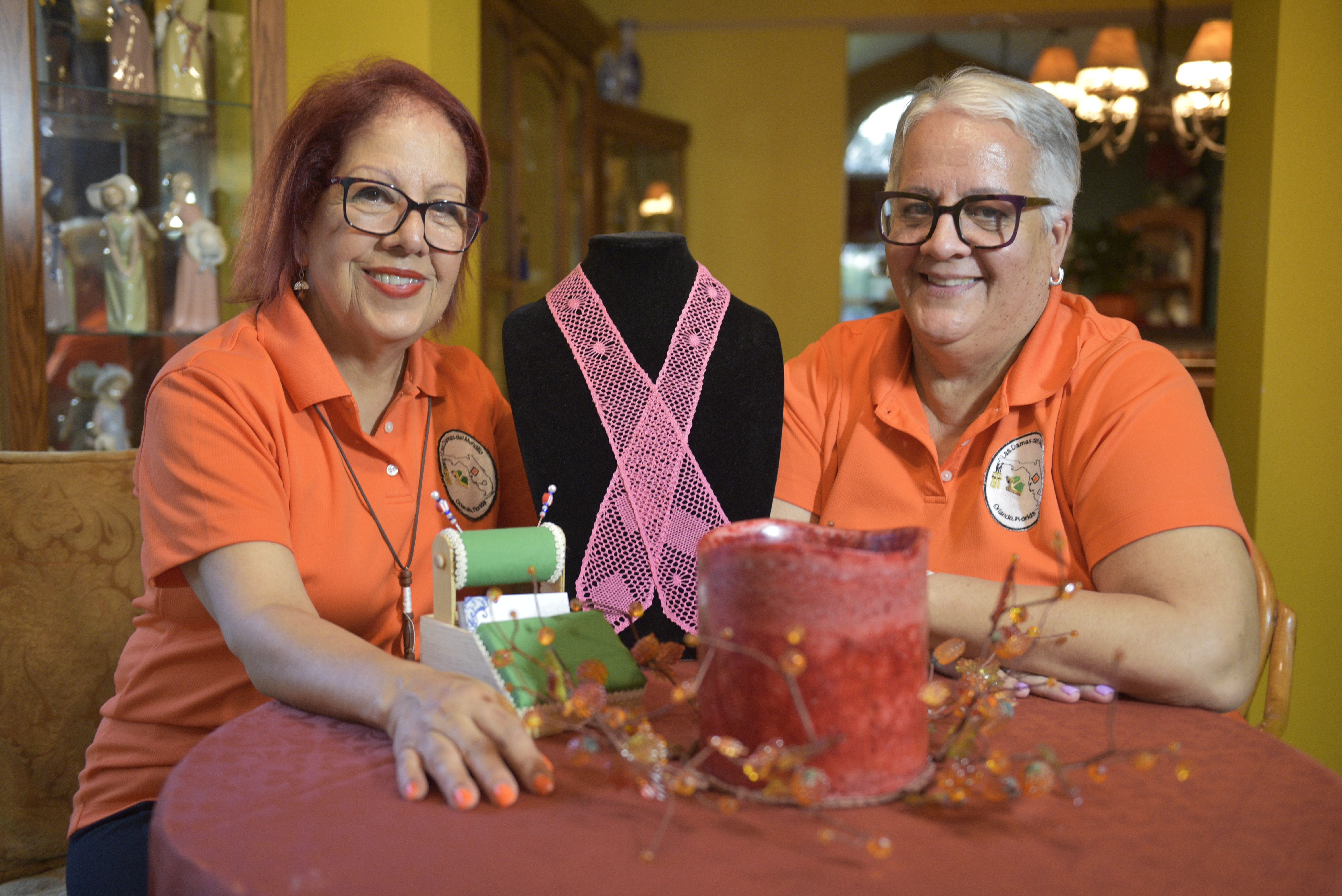 About the Program
The Apprenticeship Program annually supports the sharing of folklife, or Florida's living traditions, within communities across the state. These awards fund three-, six-, or eight-month periods of study between a master and apprentice artist, enabling them to work together to share traditional knowledge, skills and techniques.
Who May Apply
Eligible master artists are recognized within their communities as exemplary practitioners of traditional arts and are committed to perpetuating those art forms based on their cultural heritage. Master artists who apply must demonstrate expertise and excellence, teaching ability and deep cultural knowledge of the art form.
Eligible apprentices are selected by and apply with the master artist. Apprentices should demonstrate experience with the art form and commitment to honing their skills and sharing what they learn with others. The strongest applications are those in which the master and apprentice are members of the same cultural community, which may consist of ethnic, tribal, religious, regional or operational groups.
Applications are welcome in all forms of Florida folk traditions such as boat building, fly tying, Afro-Caribbean percussion, hymn lining, Greek music, festival arts, Japanese dance, instrument making, basketry and more (see participants and publications). Ineligible art forms include historical recreations, the work of professional teachers or contemporary studio artists and revivals of traditions not rooted in a cultural community.
Applicants are encouraged to contact staff prior to submitting an application at [email protected].
How To Apply
Download the guidelines and application as a fillable Word document or printable PDF here: 
Apprenticeship applications are due TBD 2024.