Artist-in-Residence Series
Artist-in-Residence Series
About the Series
The Florida Folklife Program features Florida's outstanding traditional artists in residence in Tallahassee each fall. Residencies consist of free public performances, school presentations and master classes designed to bring folk and traditional arts into the classroom and to broader audiences. Funded in part by the National Endowment for the Arts, the series began in 2012.
In partnership with Mission San Luis, the FSU Center for Music of the Americas and local schools, the series has featured master artists such as Afro-Cuban batá drummer and National Heritage Fellow Ezequiel Torres, Paco & Celia Fonta of Siempre Flamenco, Florida Folk Heritage Award-winning steel pannist Michael Kernahan, Sacred Steel ensemble The Lee Boys, Puerto Rican plena group Plena Es and bomba group Taller Balancé.
2023 Artist in Residence Concert
Friday, October 13, 2023, at 7:30pm 
Mission San Luis
2100 W. Tennessee Street
Tallahassee FL 32304
About the 2023 Artist-in-Residence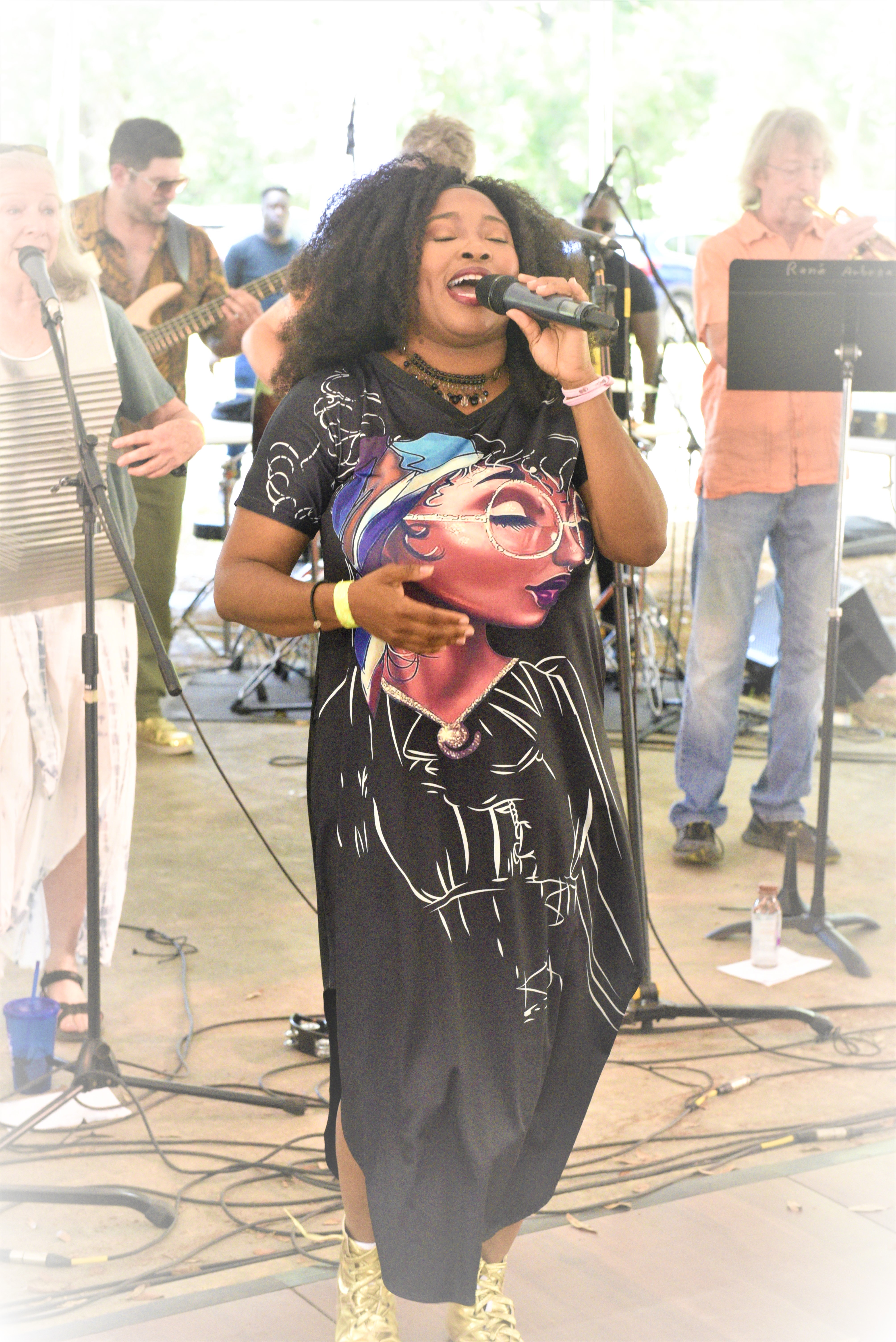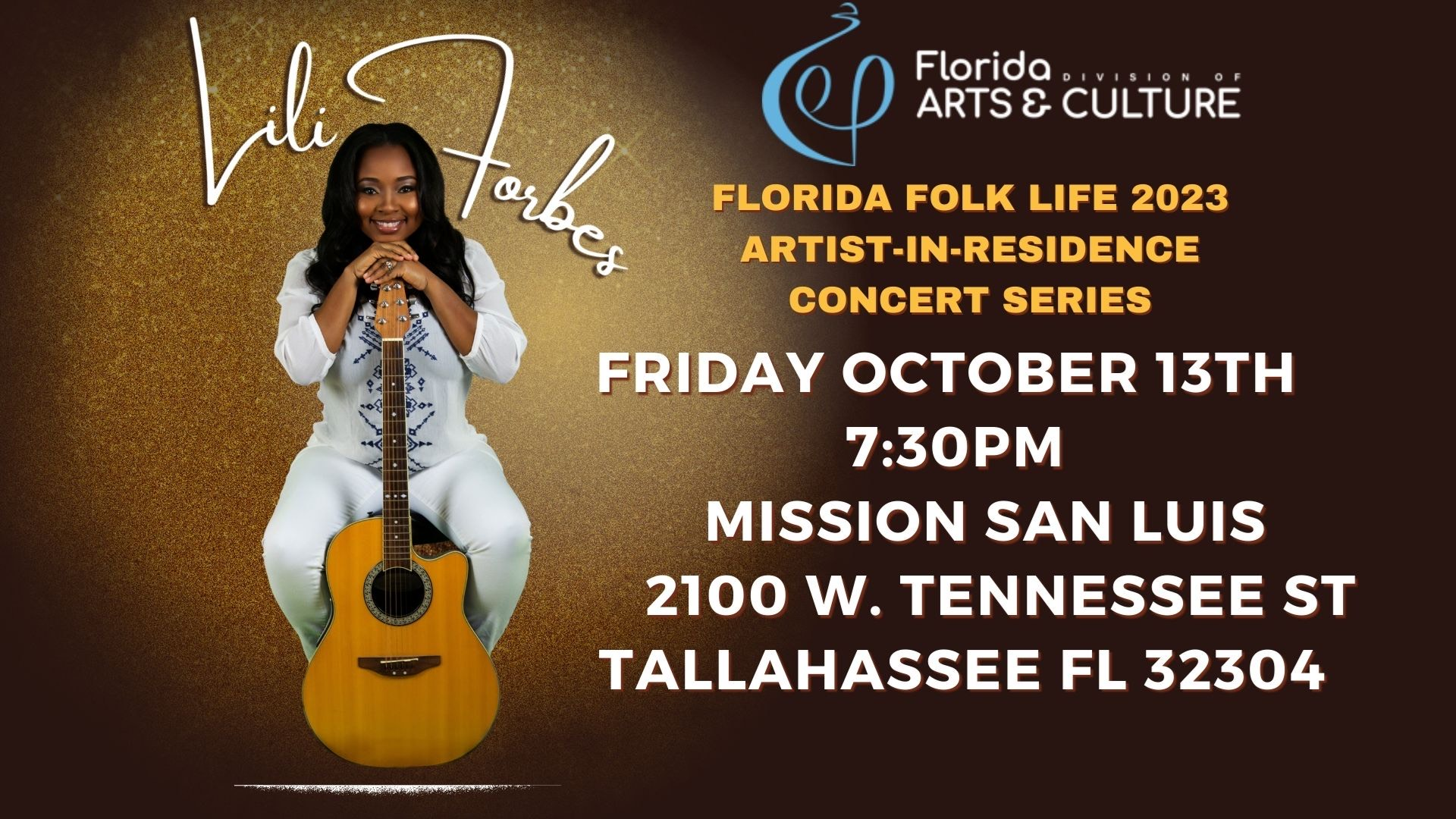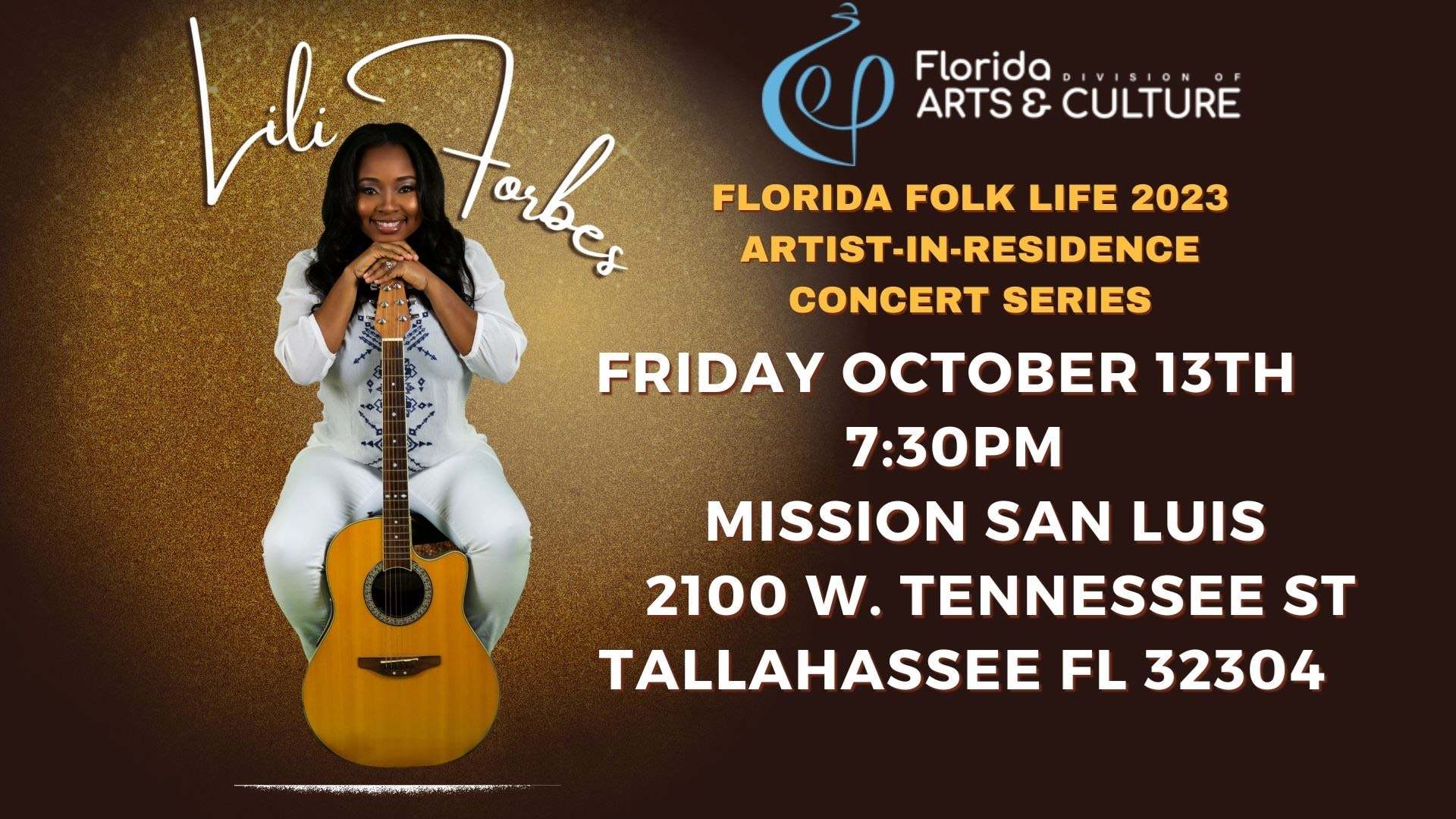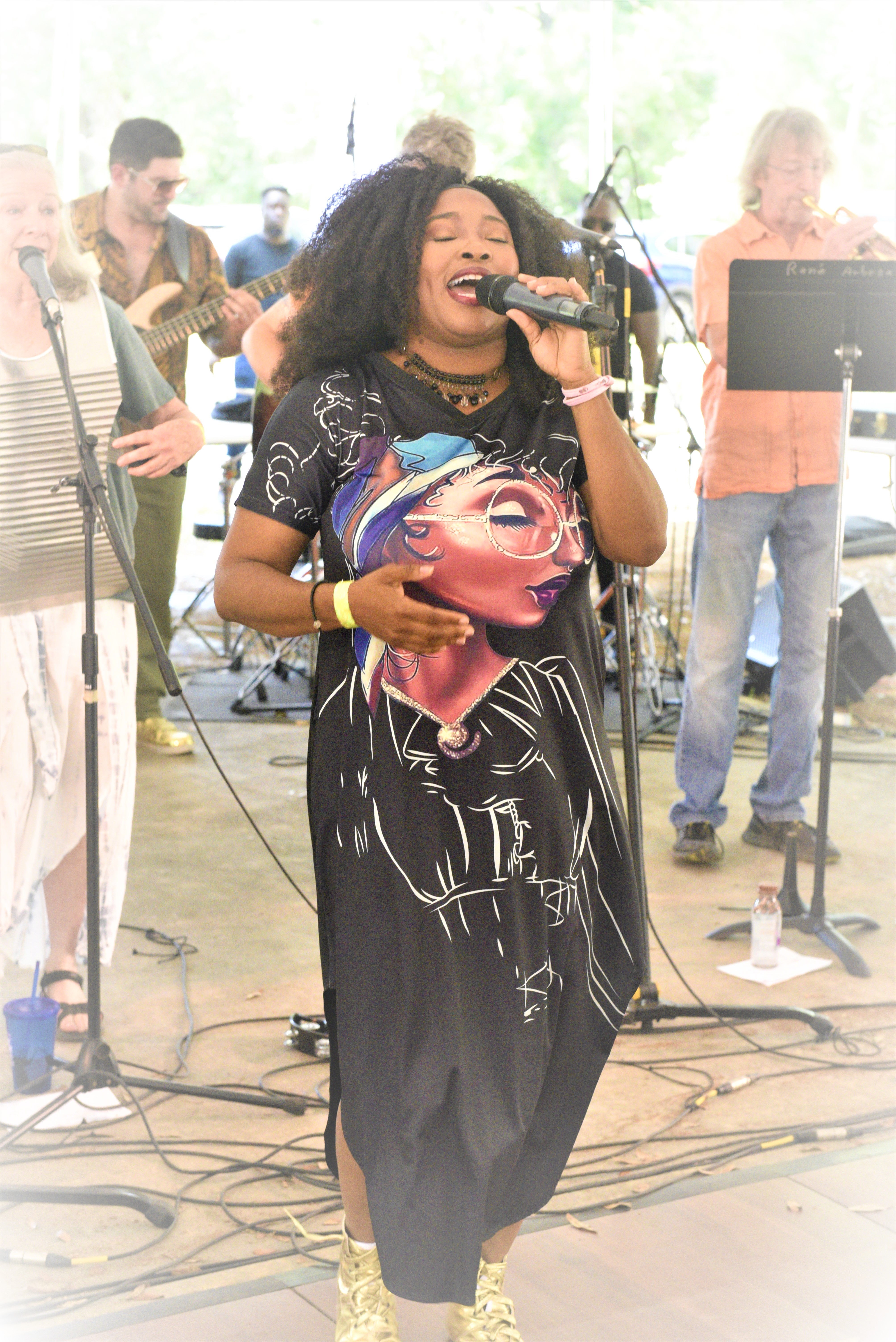 Lili Forbes
Lililita "Lili" Johnson Forbes is a singer-songwriter based in Tallahassee. She was raised on the Caribbean Island of St. Maarten in the Dutch Antilles and spent her youth between there at Curacao. She first came to Tallahassee to study Music Education and Theater Florida A&M University. Lili has performed and recorded as Lyrical Lynn, and recorded six albums with her sister Ilismo as Jumelle (formerly The Johnson Sisters), three have which were awarded Caribbean Gospel Music Marlin Awards. Forbes has performed with The FAMU Essential Theatre, the FSU Triple threat Theatre Troop, A&A Production & SOMO Play House. She produced FAMU's 3rd annual Sankofa Concert and has performed at the Florida Folk Festival.
Lili is the Vice- President of the Tallahassee-St. Maarten Foundation (TLH-SXM), an organization which seeks to promote peace and prosperity in Tallahassee and its sister city St. Maarten through people-to-people relationships in both the public and private sectors via professional student exchanges, cultural and educational programs, and tourism. She is a founding member of the Essential Theatrical Artist (ETA) performance and mentoring organization and Member of Sigma Alpha Iota Music Fraternity for women, Incorporated.
About the Traditions
Lili Forbes' style is deeply rooted in the traditional musical forms of the Caribbean. Below are some of the musical styles and influences which Lili incorporates into her performances:
Most important to Lili's sound is Soca, a portmanteau derived from the phrase "Soul of the Caribbean." An up-tempo and optimistic musical form, soca is a blend of calypso music in dialogue with American popular forms of music such as funk and soul. This genre is very culturally important to the South half of Saint Martin. Calypso and Steelpan music started in Trinidad and Tobago, but is socially and culturally important to all of the Caribbean and Caribbean diaspora. The steel drum that many people associate with calypso music came from 55-gallon oil drums that were left on Caribbean islands by the US Navy during World War II. Steel pan tuners use industrial tools to skillfully turn drums into the main instruments. A related musical form is String Band music, which combines European and American folk instruments with African rhythms and optimistic and positive lyrics. Zouk, a Creole work meaning "party", is a musical form often heard in St. Martin. Originating from the Carribean Islands of Martinique and Guadeloupe, zouk features traditional melodies and modes mixed with synthesizers and drum machines and can often be heard in nightclubs. Merengue is a dance style from the Dominican Republic, which is especially important in the Spanish-speaking Caribbean but is also huge in St. Martin's musical landscape. In neighboring Haiti, they practice a related dance and music form known as Compas, which is also practiced in St. Martin. Lastly, Lili is influenced by Reggae, like many artists in the Caribbean and in the greater black diaspora. Popularized in Jamaica in the 60s and 70s, reggae evolved from calypso, but interpolates musical elements of jazz, R & B, and folk music, as well as featuring lyrics which have clear political messages. 
To Participate
To participate as a partner or featured artist email [email protected].