Hunter Arms Hotel- St. Cloud
Hunter Arms Hotel- St. Cloud
Florida's economy boomed following World War I. The state's population skyrocketed as cheap land, combined with the improved roads and railways, drew northern tourists and developers to the Sunshine State.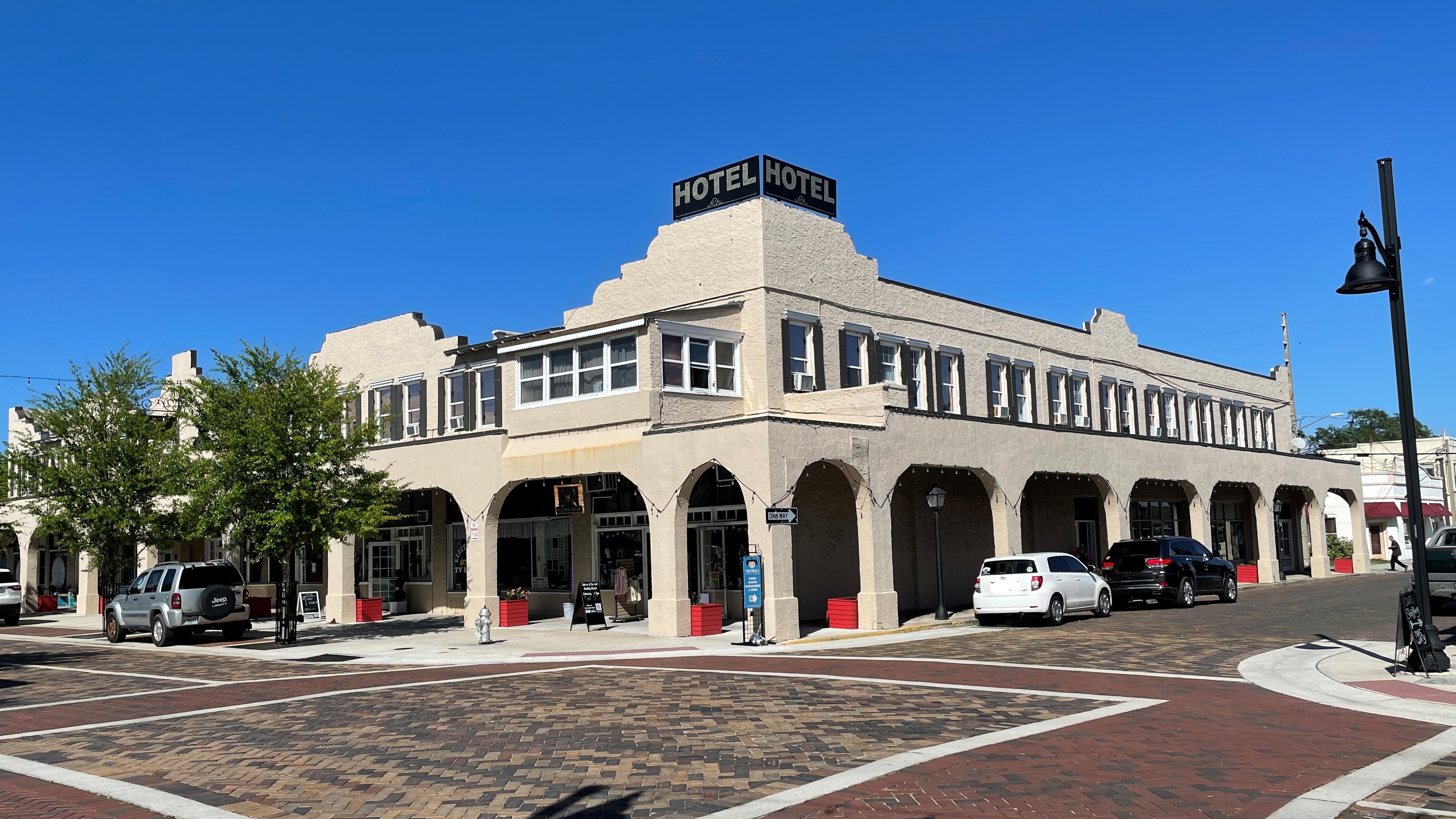 In 1925, Ohio mausoleum builder Grover C. Hunter sought to take advantage of the trends and traveled to St. Cloud. By 1926, he hired Ohio architect Harlan Jones to design a hotel and Ohio contractor W.A. Steffle to build it. This construction forced the relocation of the existing Bon Air hotel and the demolition of the Peckham Building, nicknamed the "New York Stores." The initial cost for the new hotel was estimated at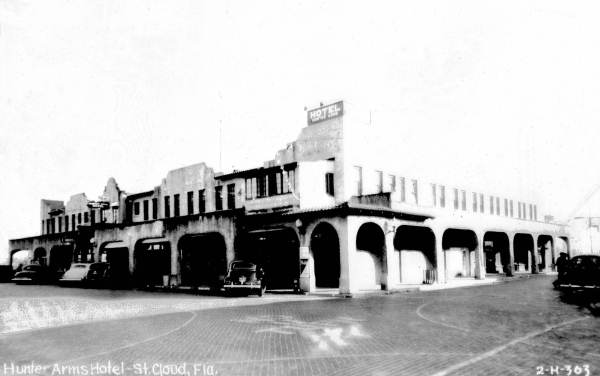 $100,000, but rose to $250,000 when work began. Jones designed it in the Mediterranean Revival style. His intention was to create what was locally known as a "Spaniflora" atmosphere, which was popular in early St. Cloud. Other businesses on New York Avenue had incorporated similar design elements.
The original exterior of the hotel featured walls built of brick and steel and finished with gray stucco. The "Spaniflora" elements extended into the interior with Spanish tile floors, a coquina rock fireplace, and ceiling beams fashioned from pecky cypress.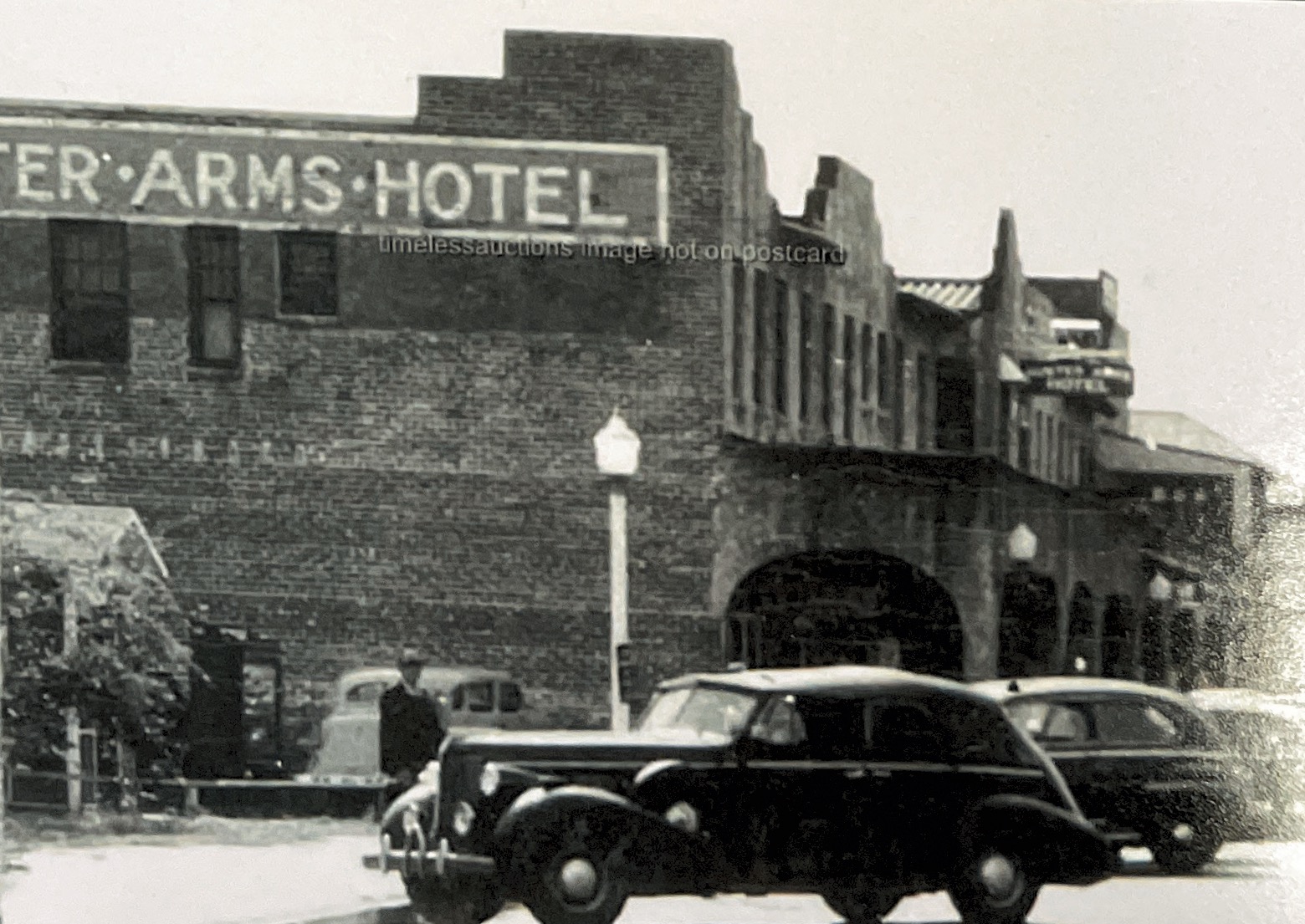 Opened in 1927, the Hunter Arms Hotel operated only during the winter, and guests paid a flat seasonal rate that included a room and two meals a day. The second floor originally offered 44 guest rooms, while the first floor provided retail space at the front of the building for businesses. Hunter originally built the hotel intending to sell it, but the 1929 stock market crash and the subsequent Great Depression changed his plan. Hunter's wife, Nona, took over operation of the hotel following his death in 1953, and managed it for many years.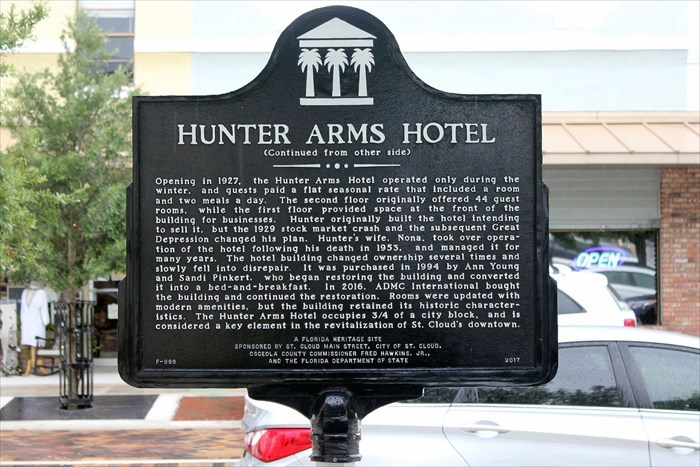 The hotel building changed ownership several times and slowly fell into disrepair. It was purchased in 1994 by Ann Young and Sandi Pinkert, who began restoring the building and converted it into a bed-and-breakfast. In 2016, ADMC International bought the building and continued the restoration. Rooms were updated with modern amenities, but the building retained its historic characteristics. The Hunter Arms Hotel occupies ¾ of a city block and is considered a key element in the revitalization of St. Cloud's downtown.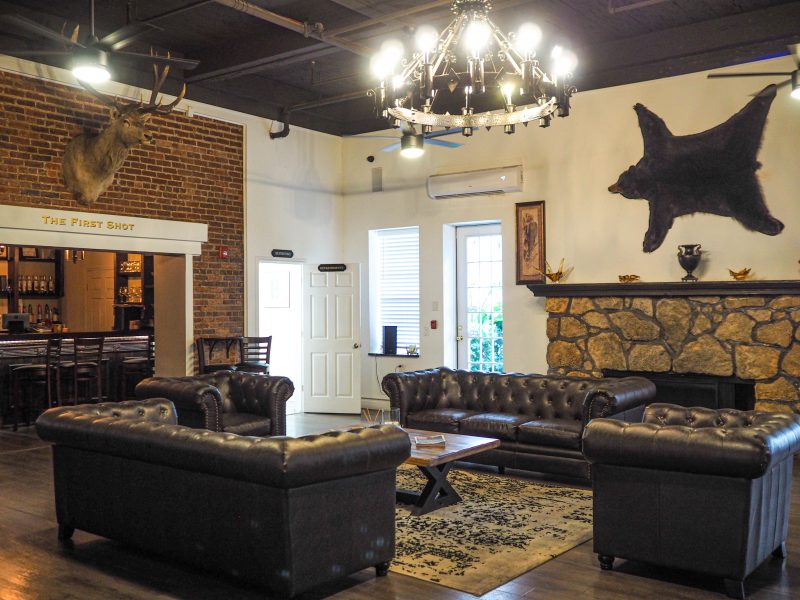 "Vivian" is the name of the ghost that is rumored to haunt the hotel. Guests have claimed to hear strange sounds, feel sudden coldness, doors that slammed on their own, and water faucets that turn on by themselves.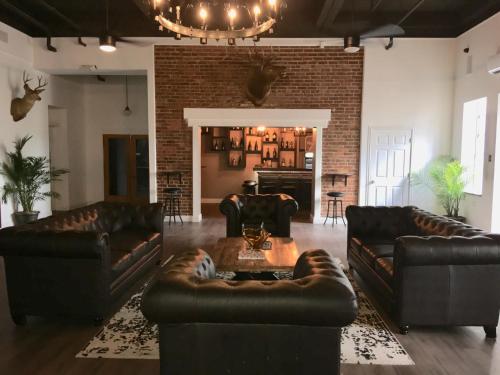 Several movies were filmed at the Hunter Arms Hotel, including Waterboy and Two Thousand Maniacs!