Nilda Comas
Sculptor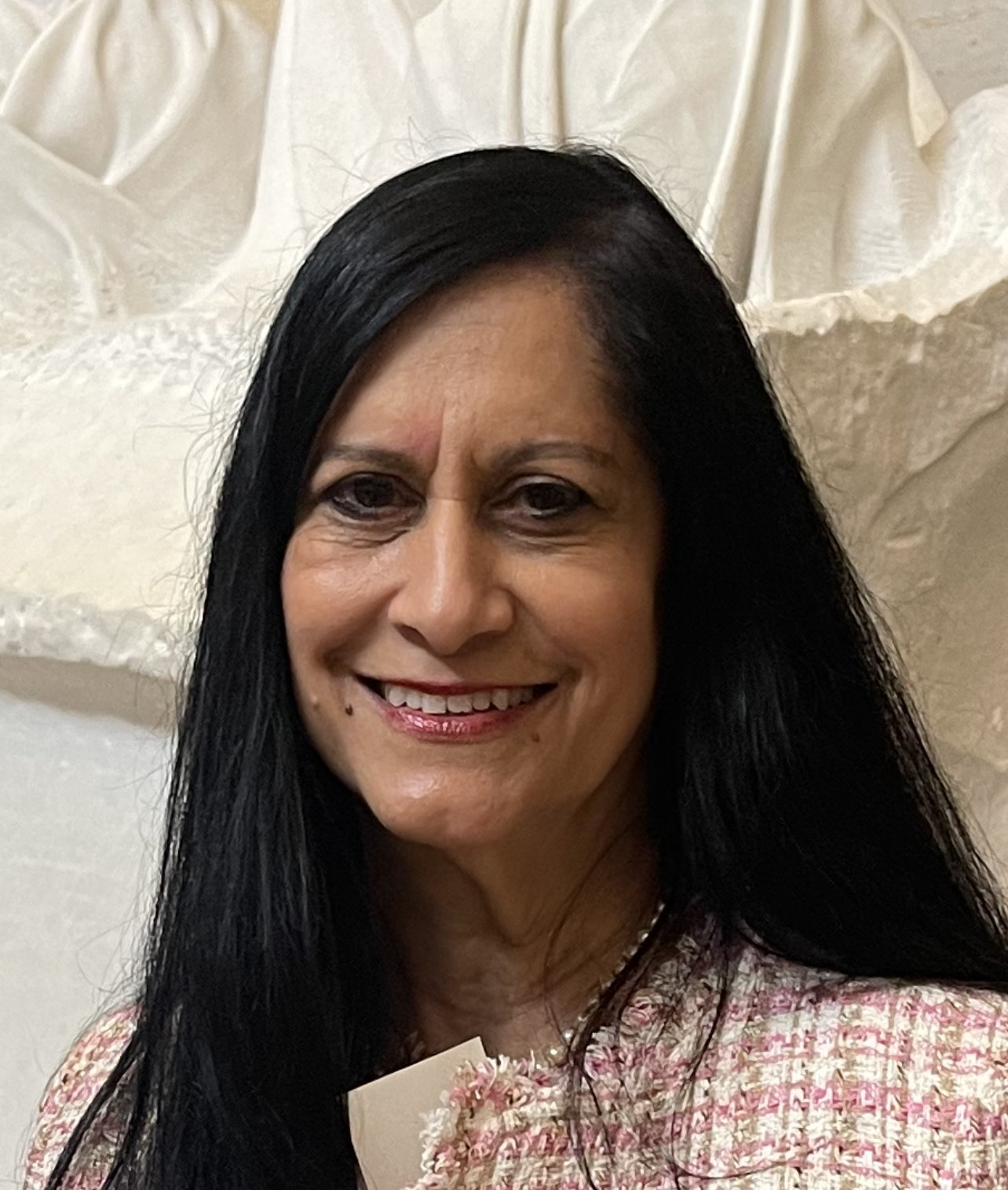 Born 1953
Inducted 2023
Biography
Nilda Comas is a renowned sculptor known for her works created from marble, bronze and other materials. Born in San Juan, Puerto Rico, Comas discovered her passion for art at a young age, spending her vacations copying paintings from the Museo de Arte de Ponce. She studied at the Universidad de Puerto Rico, Sam Houston State University and the University of Houston, where she graduated with honors. In 1998, she graduated cum laude with an MFA from The New York Academy of Art, after winning their highest award, an Andy Warhol Scholarship. Her post-graduate studies were accomplished at Accademia de Belle Arti di Carrara in Italy, where she perfected her skills in marble carving.
Comas is recognized internationally for her work, maintaining studios in Fort Lauderdale, Florida, and Pietrasanta, Italy. Her art may be found in museums, private collections, and public spaces throughout the United States and abroad. Her many awards include a bronze medal and two Agopoff Memorial Prizes from the National Sculpture Society in New York, First Prize for Sculpture from the Hambro Bank, London, Best in Show from the Westminster 142nd Exhibition of Women Artists in London and the Award for Excellence at the International Biennale in Palm Beach, Florida. Her works have been exhibited at the Ann Norton Sculpture Gardens, Palm Beach; the National Sculpture Society, New York; Accademia di Belli Arte Carrara, Italy; Chiostro di Sant'Agostino, Pietrasanta, Italy; and the Westminister Gallery, London.
She was awarded the commission from the State of Florida to create a sculpture for National Statuary Hall in the United States Capitol in Washington, DC. This statue of Dr. Mary McLeod Bethune was installed in 2022 as one of two statues representing Florida. Comas is the first artist of Puerto Rican descent commissioned to sculpt a statue for the National Statuary Hall Collection, and Bethune is the first African American represented in the collection. Carved from Carrara marble quarried from the same cave as Michelangelo's sculptures, it is the first marble statue to enter the National Statuary Hall Collection since 2005, and only the second since 1963.