Eden Mansion
Constructed by local lumber magnate William H. Wesley to accommodate his growing family, the Eden Mansion (then known as the Wesley House) was a Florida Cracker-style southern vernacular house with Victorian-era trimmings. After the Wesley family sold the residence in 1955, it entered a period when it fell into disrepair. In 1963, Lois Maxon, a retired journalist and heiress, purchased the property. According to local tradition, the original owner of the house was inspired by a visit to Dunleith Plantation in Natchez, Mississippi, which influenced the Wesley House's design. Maxon, who held a deeply romanticized view of the Old South, used the Dunleith Plantation and other plantation homes she was familiar with as a child to guide the extensive renovation project.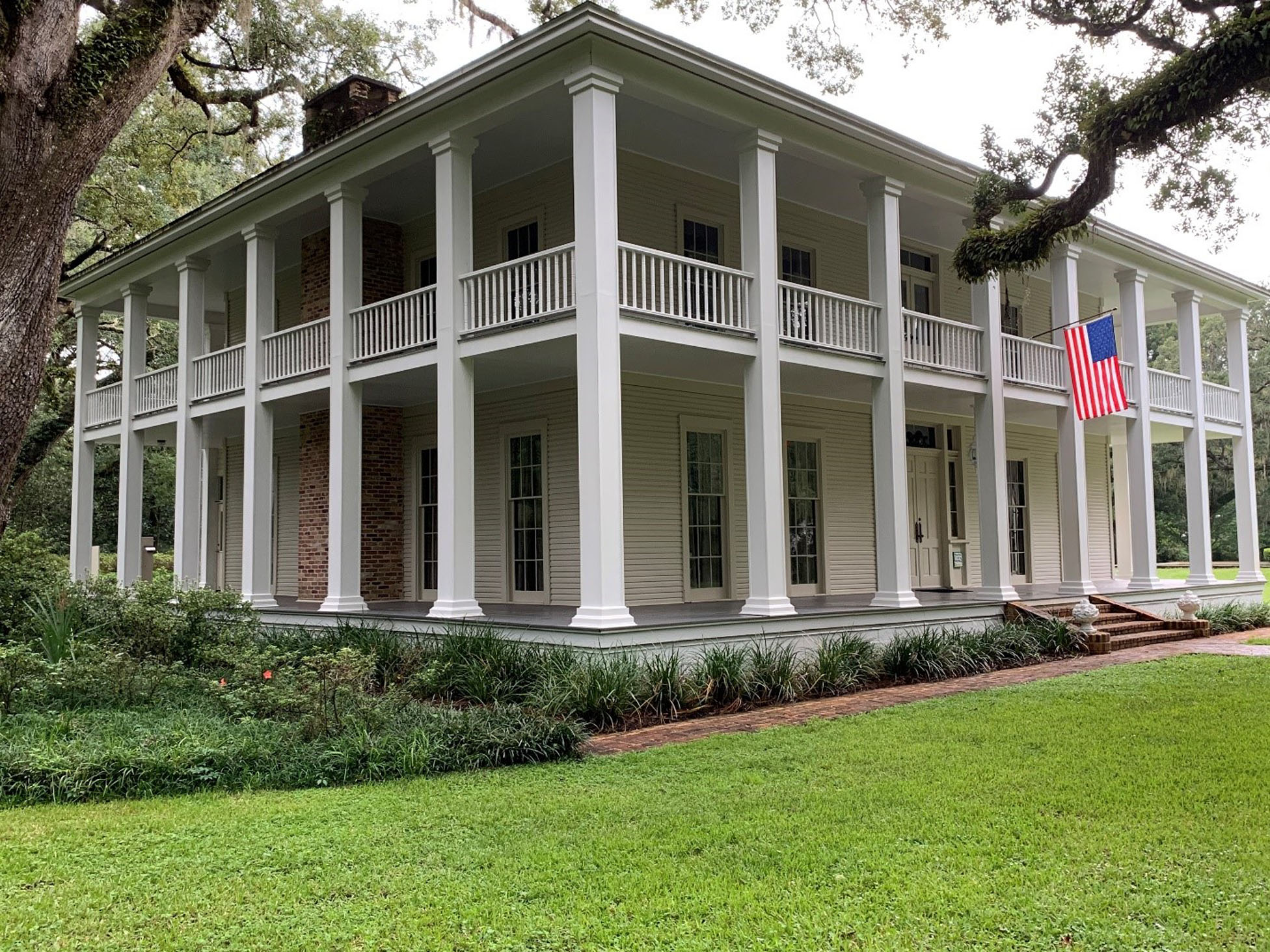 Maxon's renovations established the mansion's current Colonial Revival appearance and drew heavily from French Creole and Antebellum antecedents, with two-story wraparound gallery, steep-pitched roof, symmetrical façade, and balanced Georgian floorplan. Maxon hired Greene-Hill Planners to design the landscaping. The owners of this firm, Emmett Hill and Martin B. Greene, played significant roles in the construction and development of Florida's state parks. Maxon bought antique furniture and opened the house as a museum in the early 1960s. The State of Florida took over the property in 1968, converting it into Eden Gardens State Park.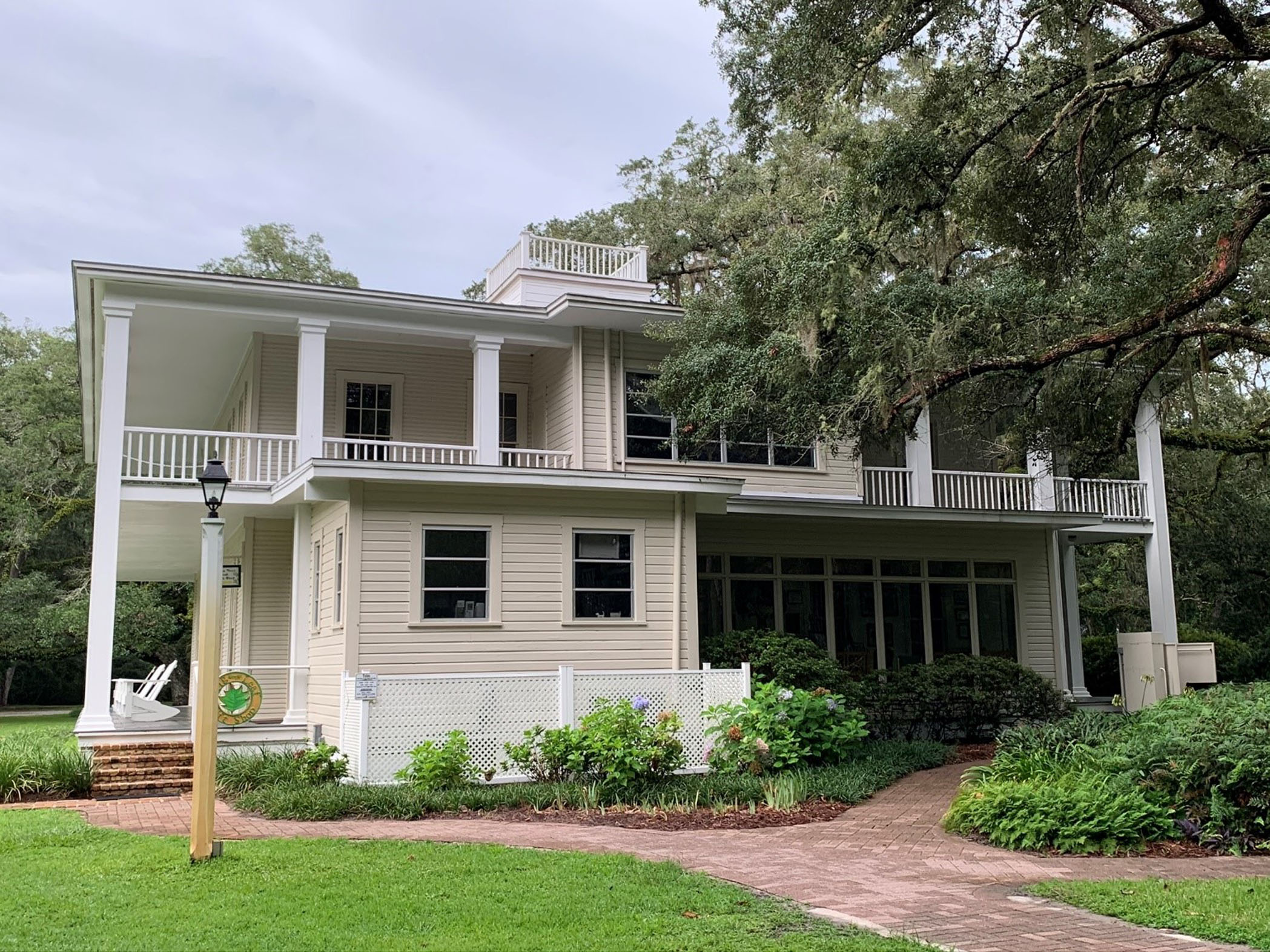 The Eden Mansion continues to function as a house museum. Florida State Parks staff offer tours of the mansion three days a week. For more information, please visit Florida State Parks at https://www.floridastateparks.org/parks-and-trails/eden-gardens-state-park.