University Evangelical Lutheran Church
University Evangelical Lutheran Church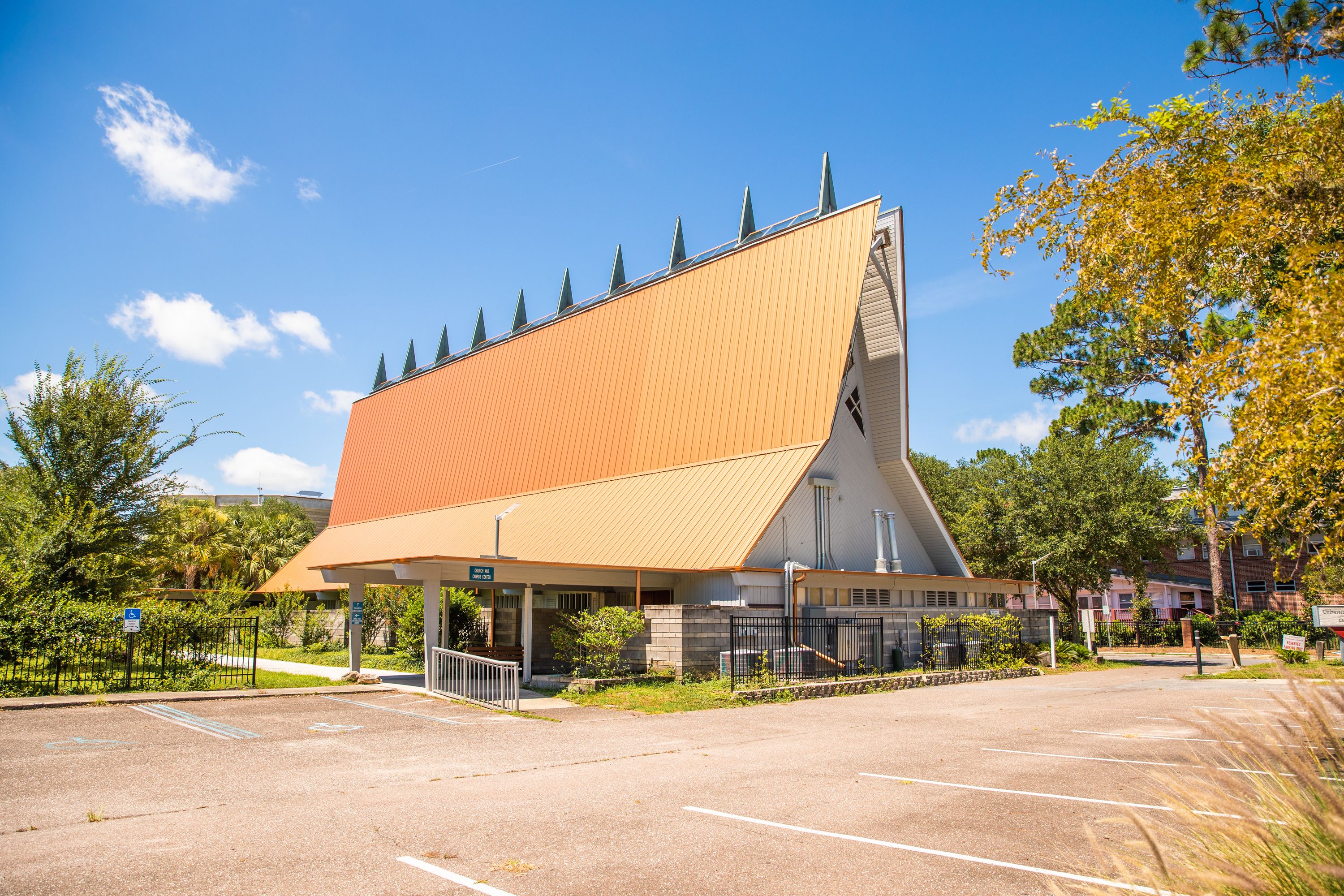 University Evangelical Lutheran Church is located just north of the University of Florida's main campus in Gainesville, Florida. The church complex consists of two buildings: a 1961 A-frame sanctuary, designed by noted architect Albert Wynn Howell, and a 1971 campus center, designed by the firm Moore, May, and Harrington Architects.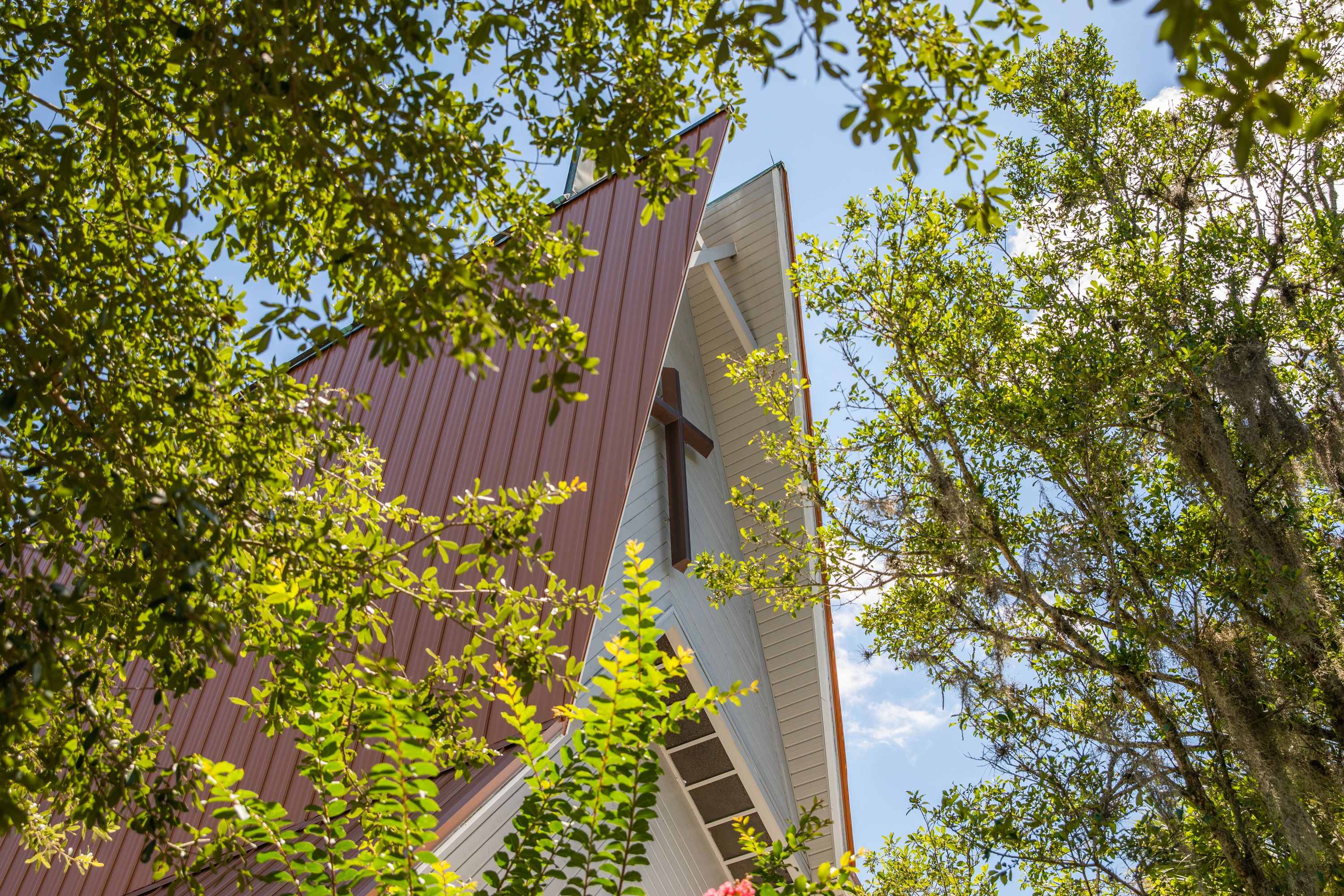 The church building is a significant example of Organic Architecture, an offshoot of Mid-Century Modern architecture that derives many principles from buildings designed by Frank Lloyd Wright and his students. This style emphasized a connection to the setting and environment, use of natural materials, organic shapes, repeating design elements, and an overall unity. Howell's design for the sanctuary was widely admired, published in magazines, and won the 1961 Florida Architect Association Merit Award.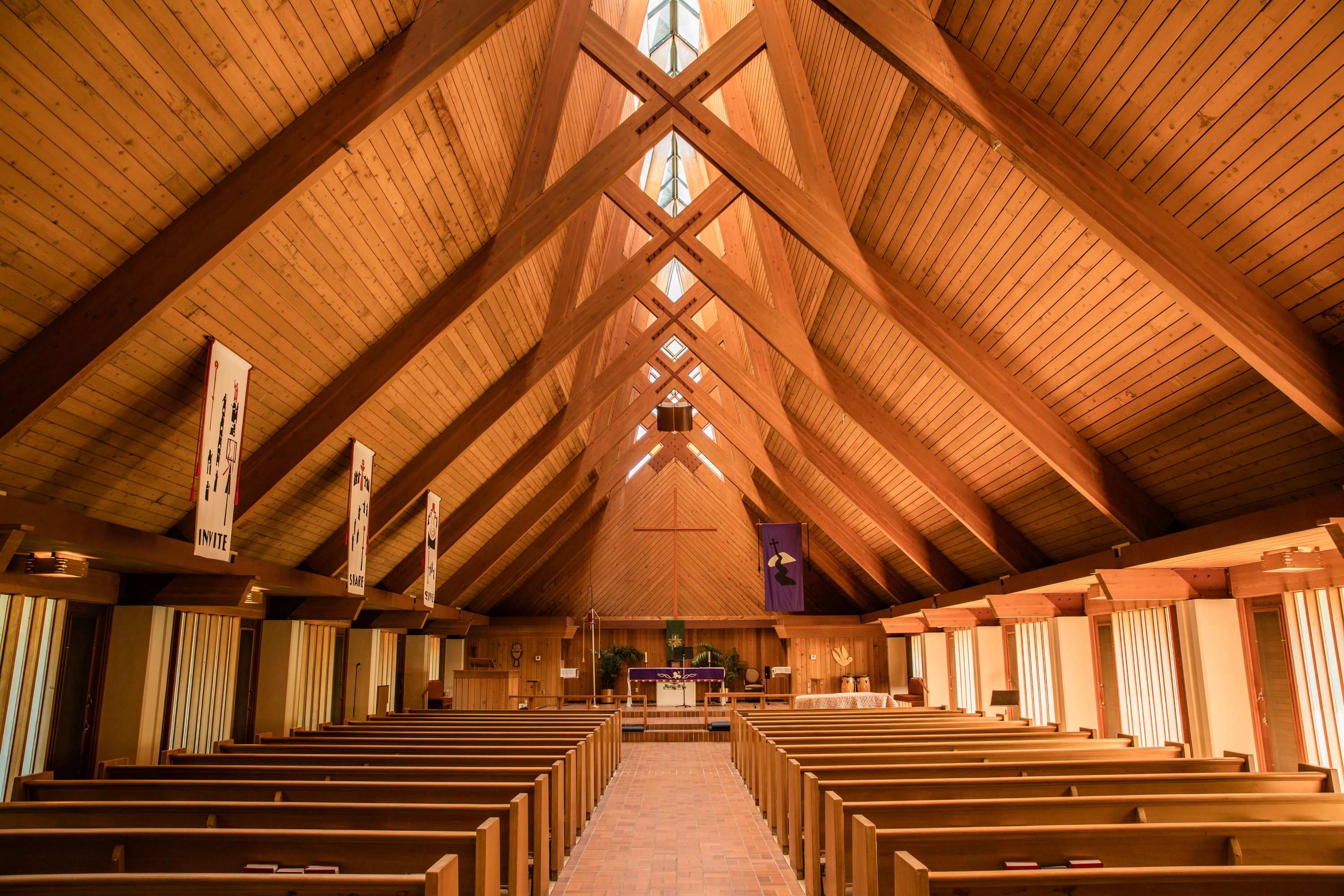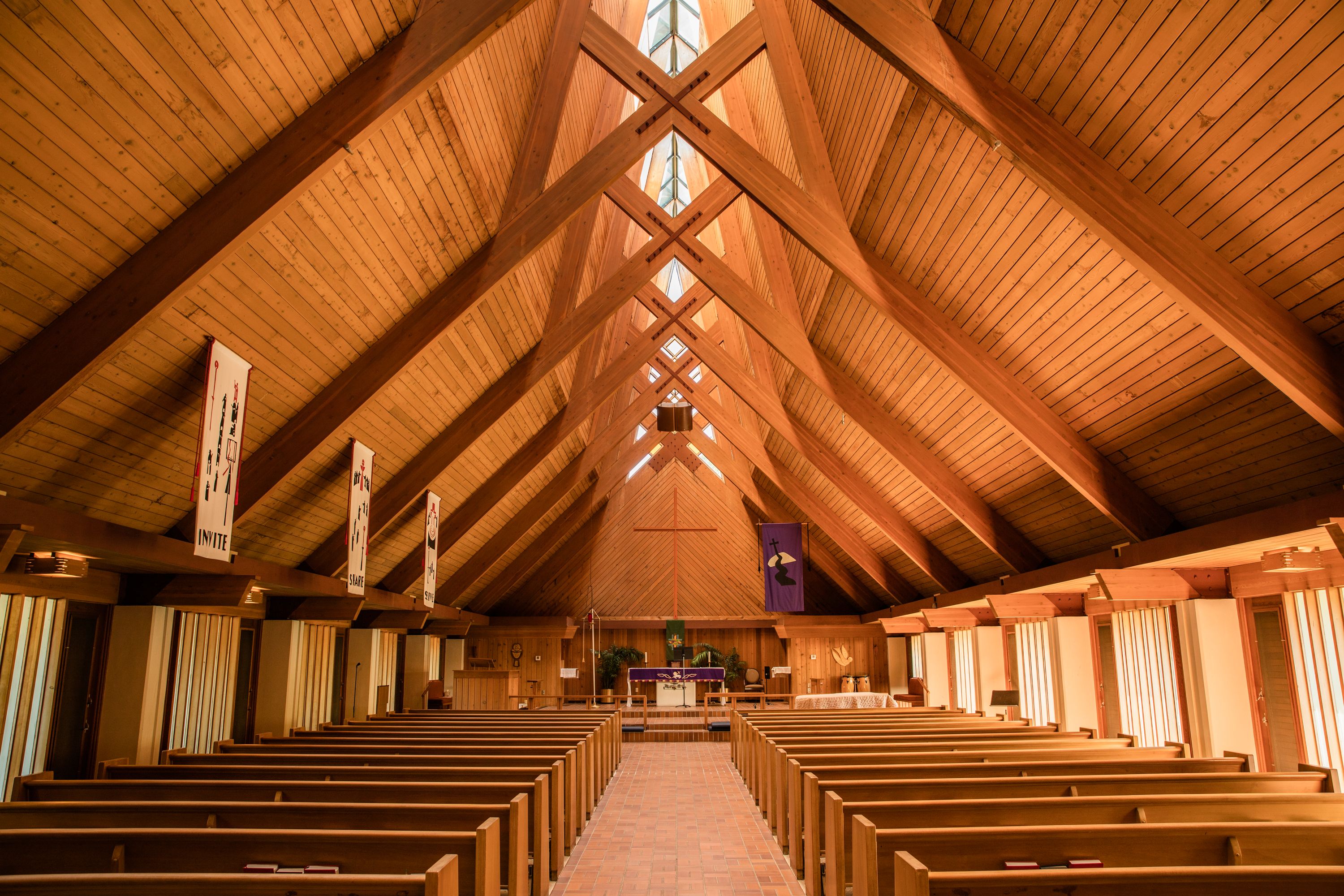 The church consists of a large, A-frame sanctuary. Its large, red, double-pitched roof with copper finials dominates the building's design and contrasts with its low gray side walls and plate glass windows. The interior consists of a soaring open space, punctuated by a series of trusses made of large wooden beams and lit by a skylight that runs along the ridge of the ceiling. Wood planks clad the walls and steeply pitched ceiling, creating an inviting and close-knit feeling in the sanctuary. Floor-to-ceiling glass windows on the walls connect the interior to the gardens surrounding the church. The adjacent Campus Center incorporates similar geometric design motifs, contrasting wood and concrete and connecting the interior with the exterior gardens via large windows.