Perry House
The Perry House was built in 1957 in a neighborhood south of downtown Lakeland for Rayburn and Fleenor Perry. Architect Mark Hampton designed Mid-Century Modern residences in several Central Florida communities including Lake Wales, Lutz, and Lakeland. Hampton gained experience by joining Ralph Twitchell and Paul Rudolph's architectural firm in Sarasota, where he practiced a regional interpretation of modernist architecture, since termed the Sarasota School. From 1952 to 1965, Hampton had his own architecture firm in Tampa, where he developed his own modern style using a variety materials and minimalist approaches.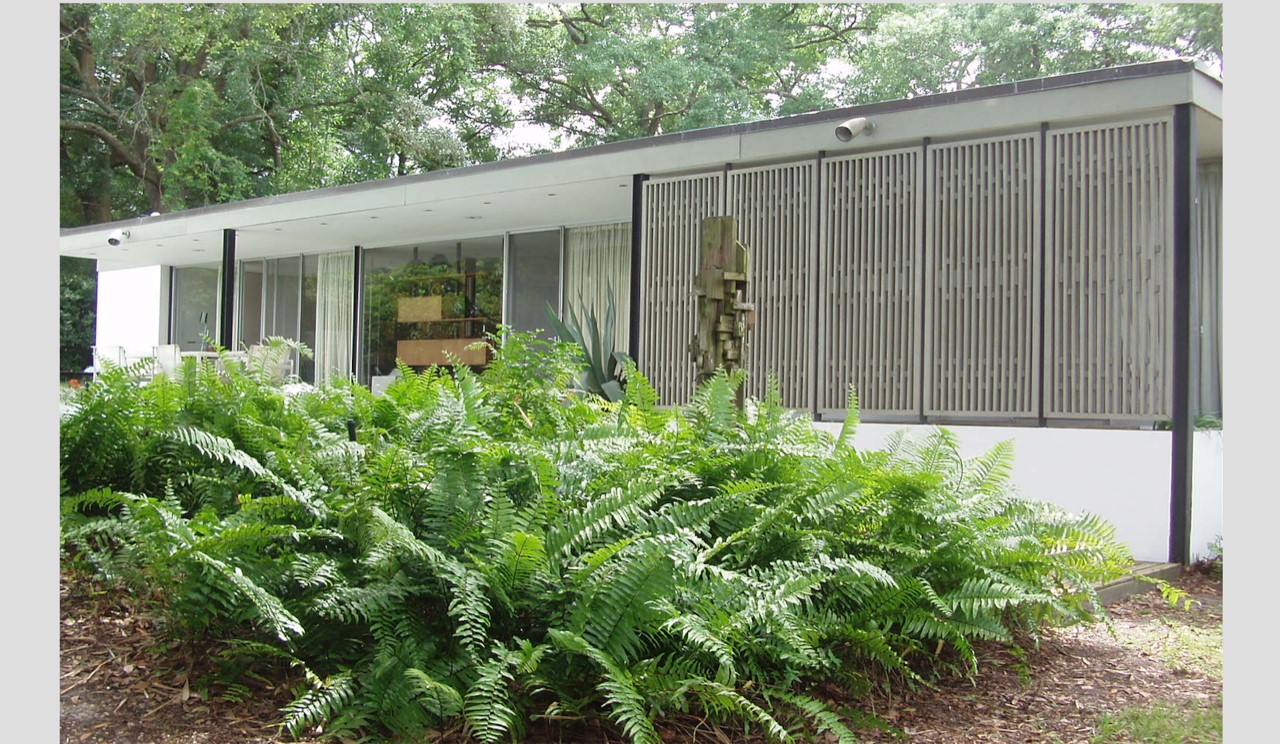 The Mid-Century Modern style was developed in response to architects' desire to experiment with new materials, simplicity, and open floor plans. It developed from European Modernism as filtered through American schools of architecture. The Sarasota School of Architecture is a subtype of the Mid-Century Modern Style and was created by a prominent group of architects who worked in Florida, including Paul Rudolf, Ralph Twitchell, Jack West, Gene Leedy, Victor Lundy, and others.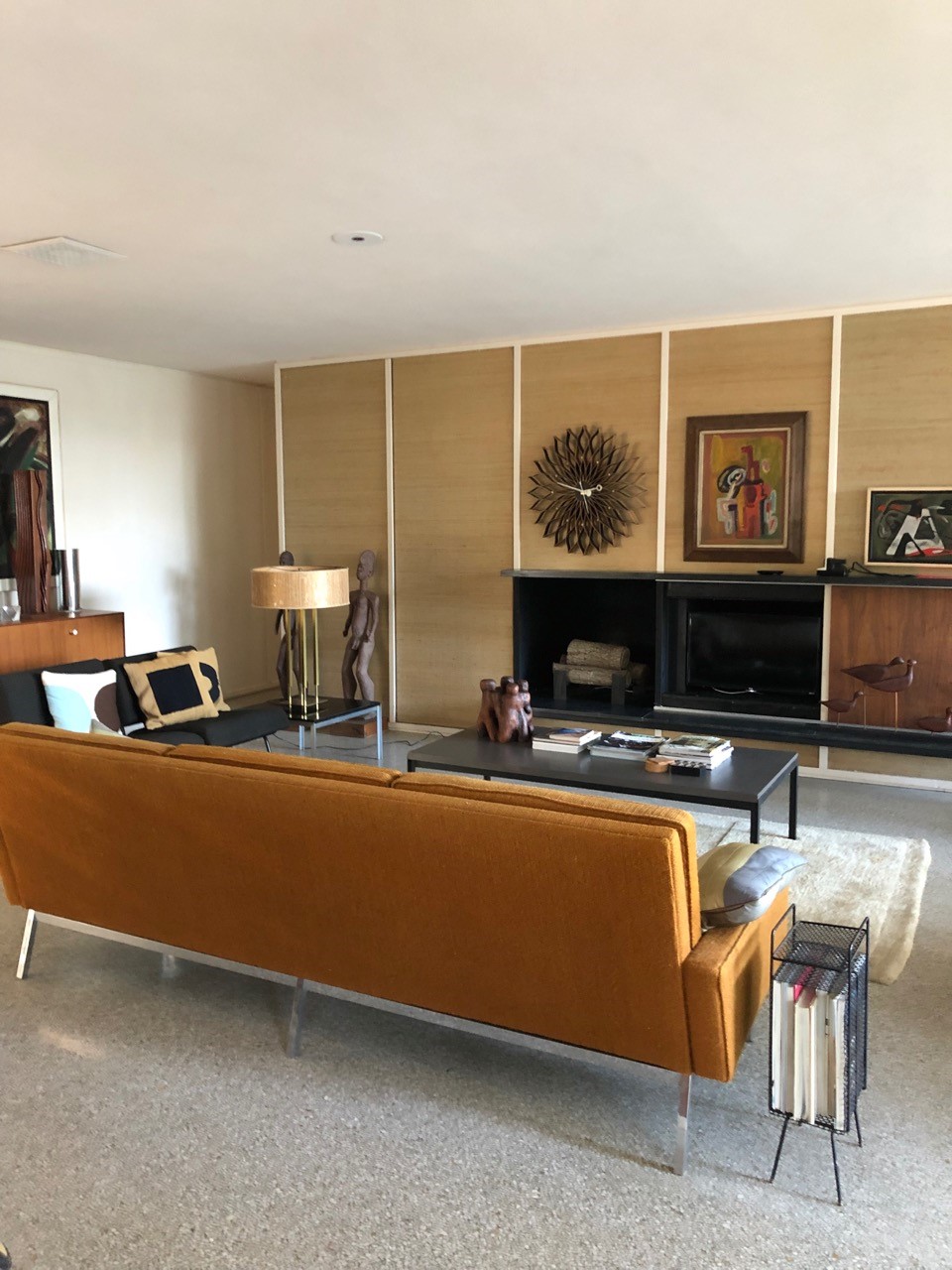 An excellent example of the Sarasota School, Mark Hampton's design for the Perry House utilizes a minimalist approach with an open floor plan and sliding divider walls between the two bedrooms. The Perrys desired an open plan, with a modern appearance and connection to Japanese design principles. The east side of the house has a glass wall, bringing in a large amount of natural light. Slatted, wooden privacy screens are placed over the windows of the house to add dimension to the building by contrasting to white stucco walls.
The design, materials and workmanship of this house have all been preserved, maintaining the simplistic, flat Mid-Century Modern aesthetic. Most significantly, the house retains its original glass windows and doors, and all of the original internal doors and cabinetry are maintained and in use. The property continues as a private residence, with the current owners dedicated to its preservation.